I've been following Pro Tour Champion Shaun Mclauren's stream on Twitch.tv and he has been playing Standard with Black Green cards for quite awhile. Eventually he came out with the list that he Top 8 GP Montreal with(he also 9-0-ed Day 1 of the GP).

Shaun Mclauren's
Black-Green Delirium
Top 8 GP Montreal 2017
Mainboard
Creatures(19)
4 Walking Ballista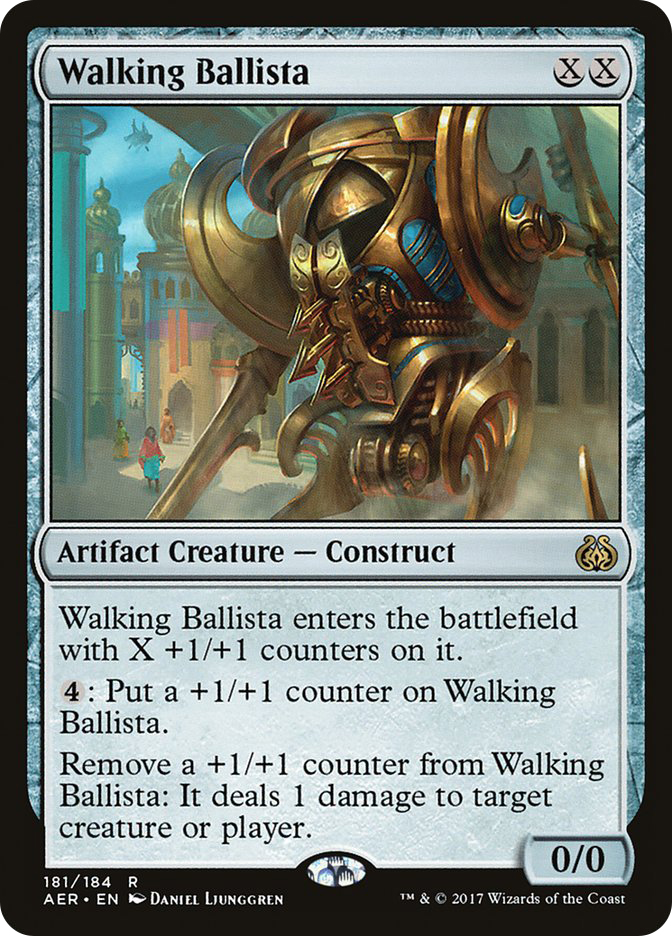 4 Winding Constrictor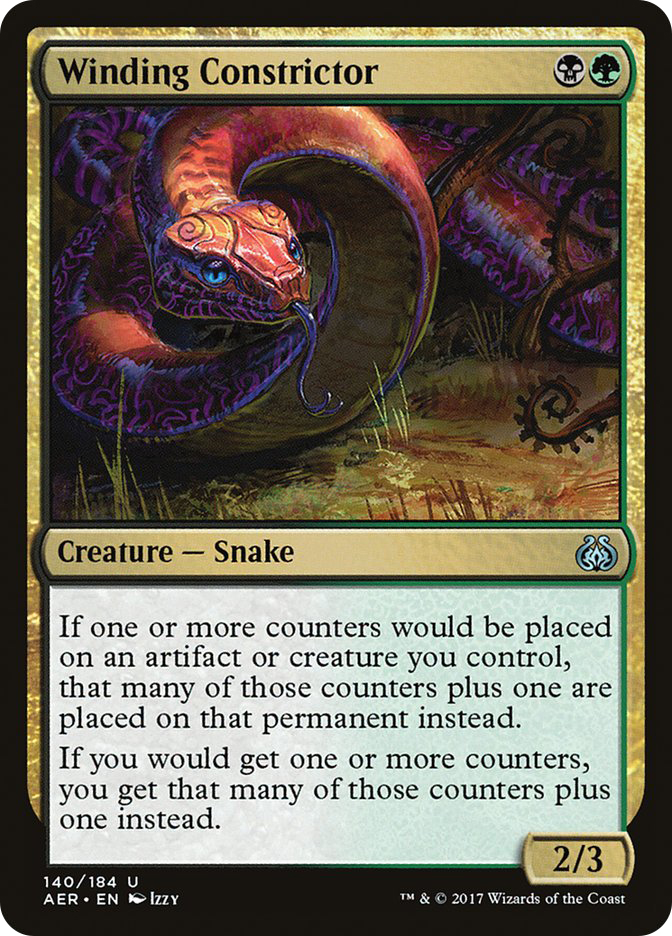 4 Grim Flayer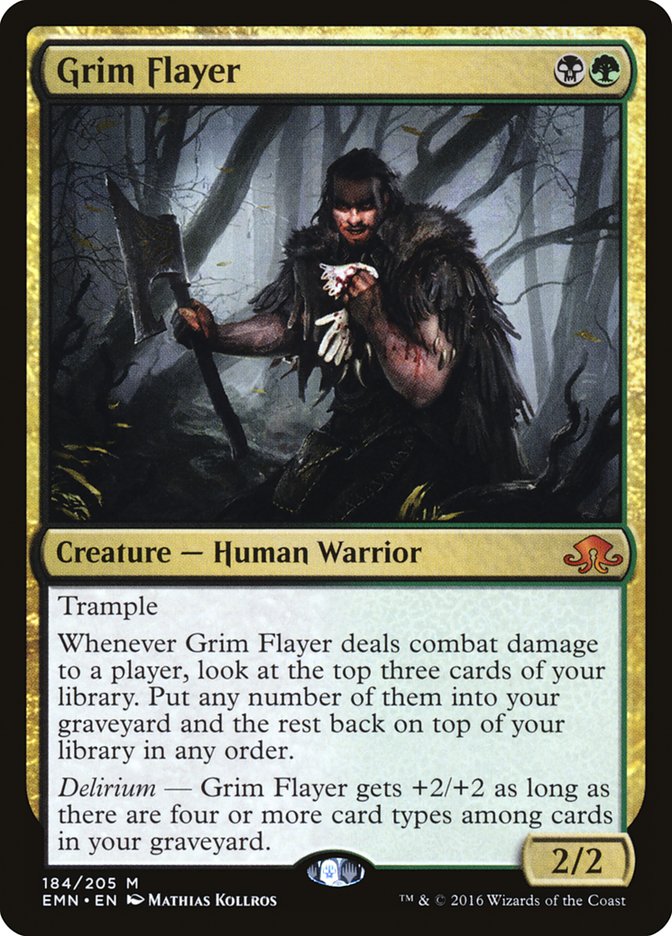 3 Tireless Tracker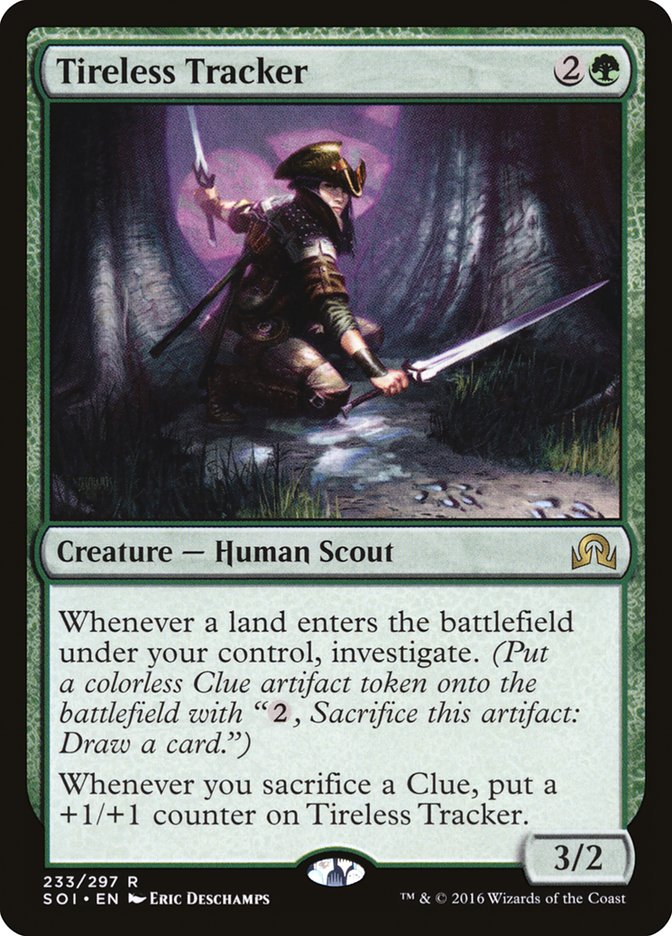 2 Rishkar, Peema Renegade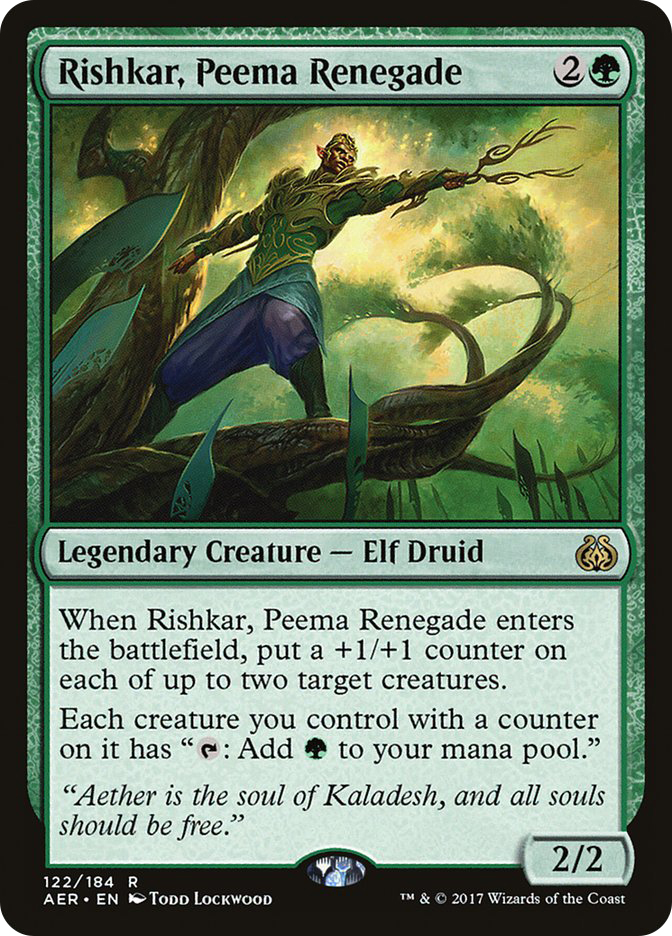 1 Verdurous Gearhulk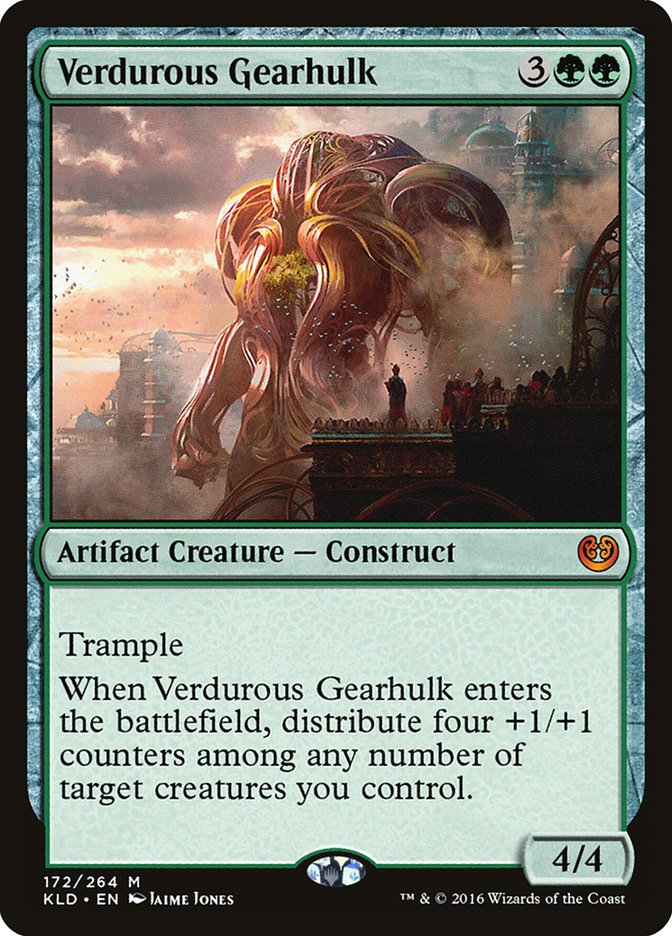 1 Kalitas, Traitor of Ghet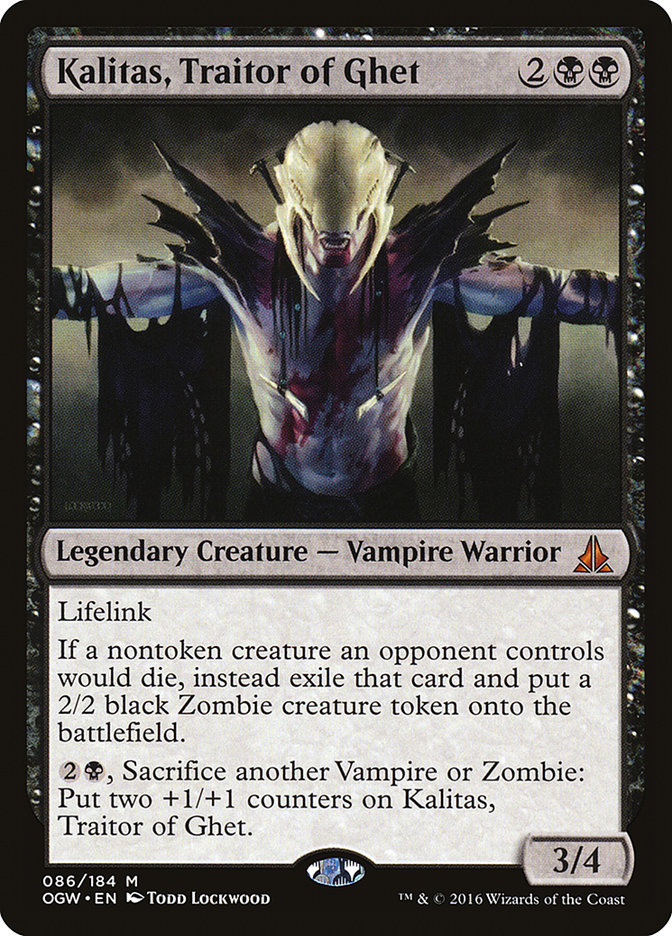 Planeswalkers(6)
4 Nissa, Voice of Zendikar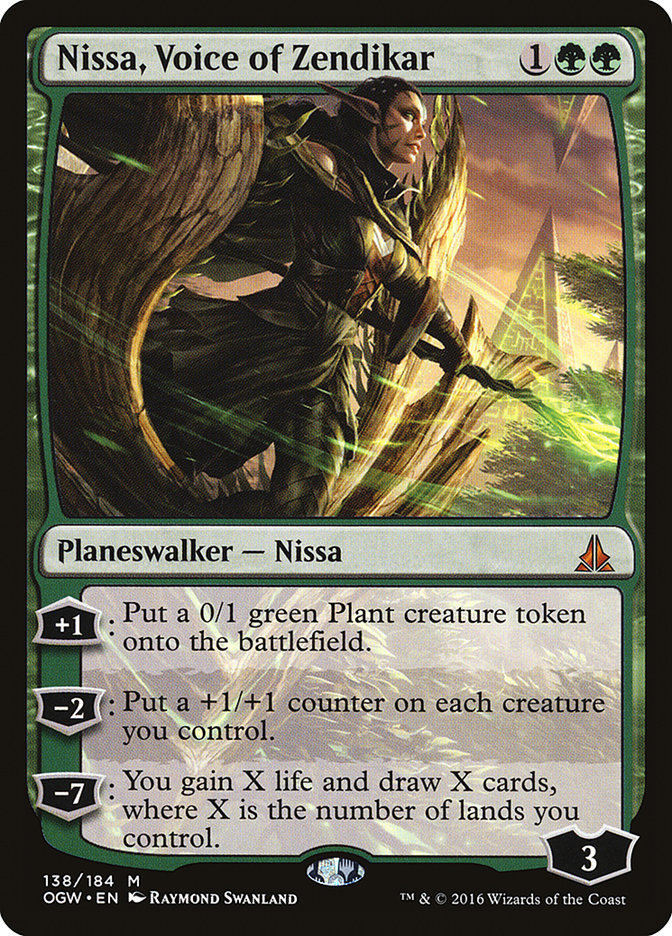 2 Liliana, the Last Hope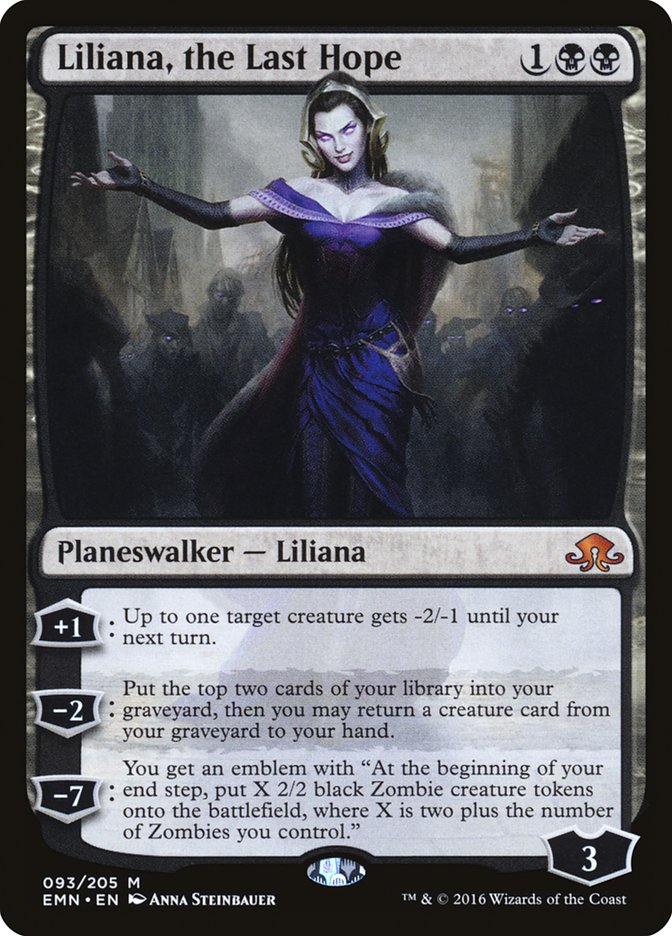 Spells(13)
3 Fatal Push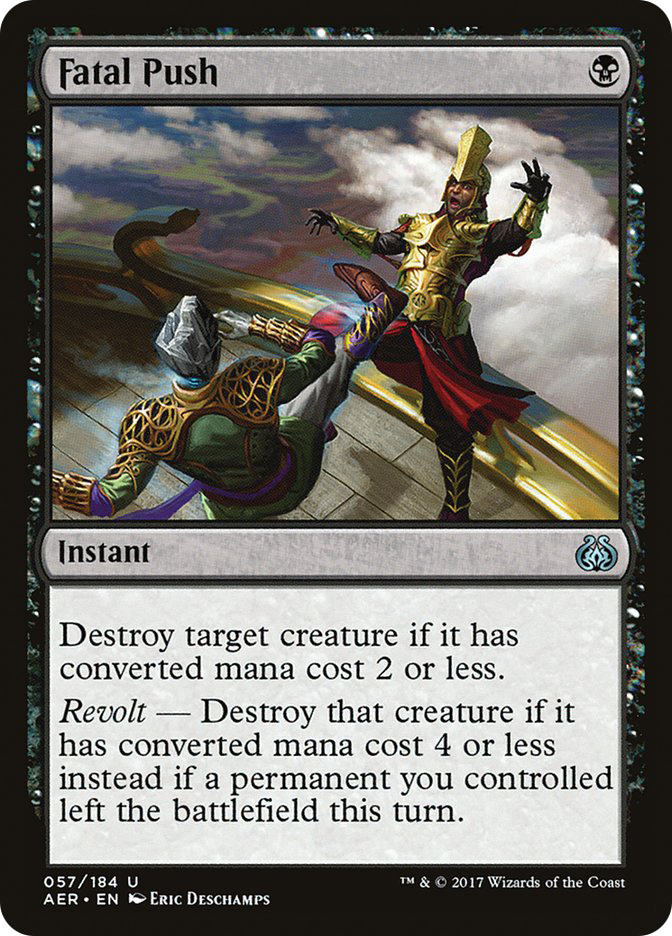 4 Dissenter's Deliverance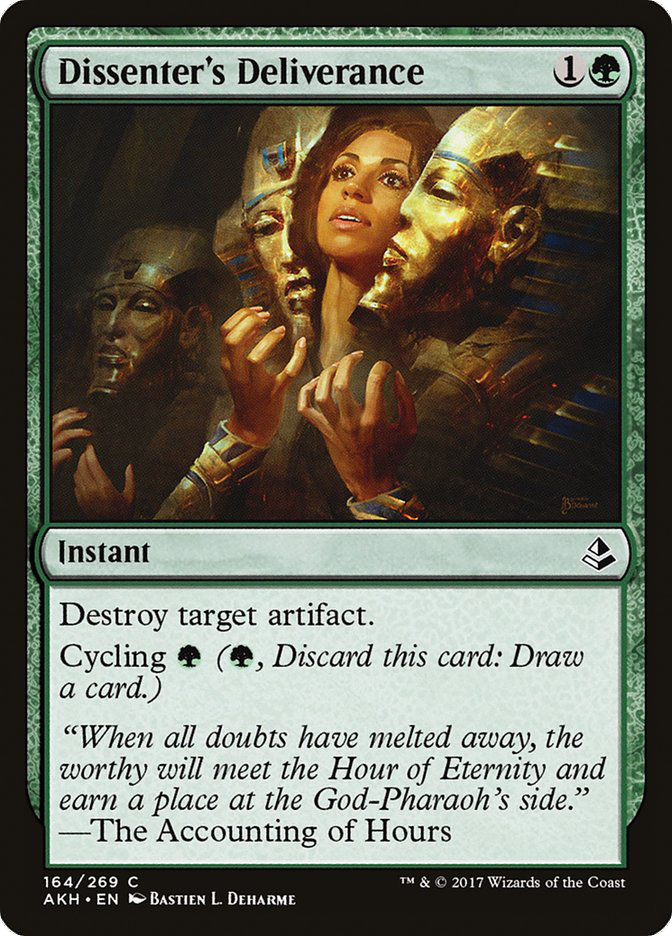 4 Traverse the Ulvenwald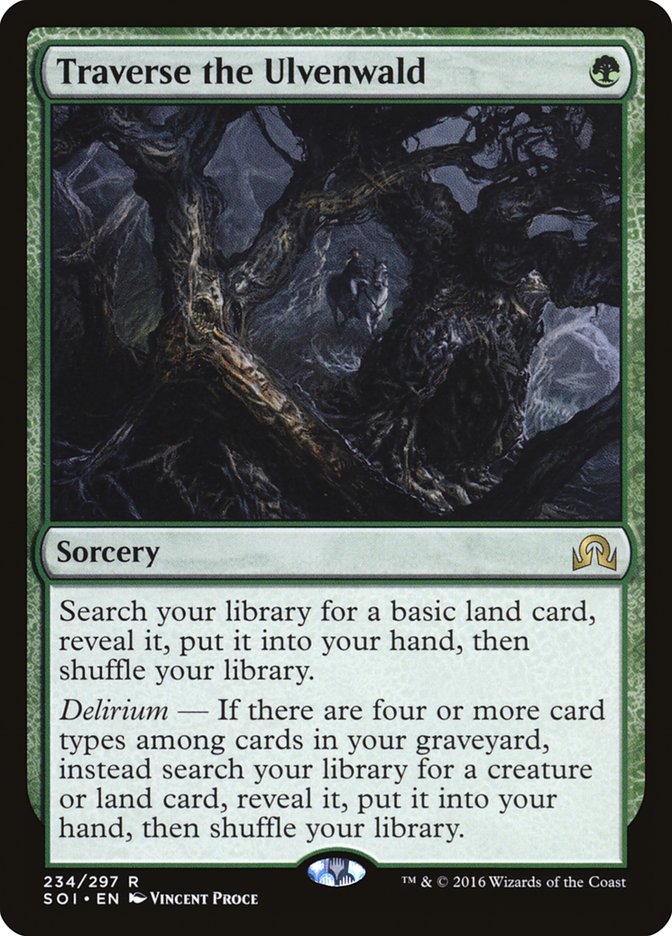 2 Never // Return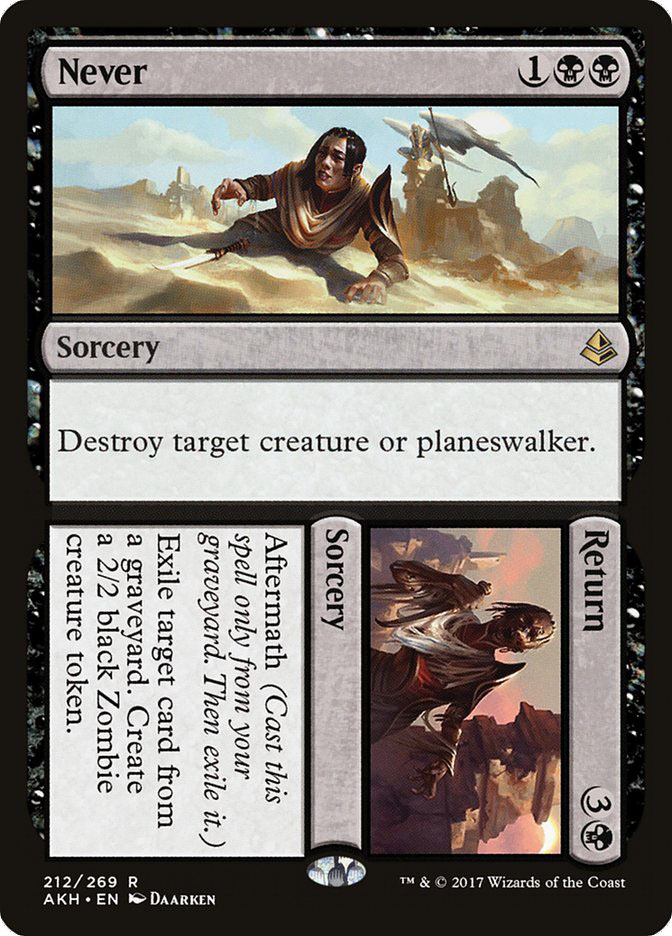 Lands(22)
4 Hissing Quagmire

4 Blooming Marsh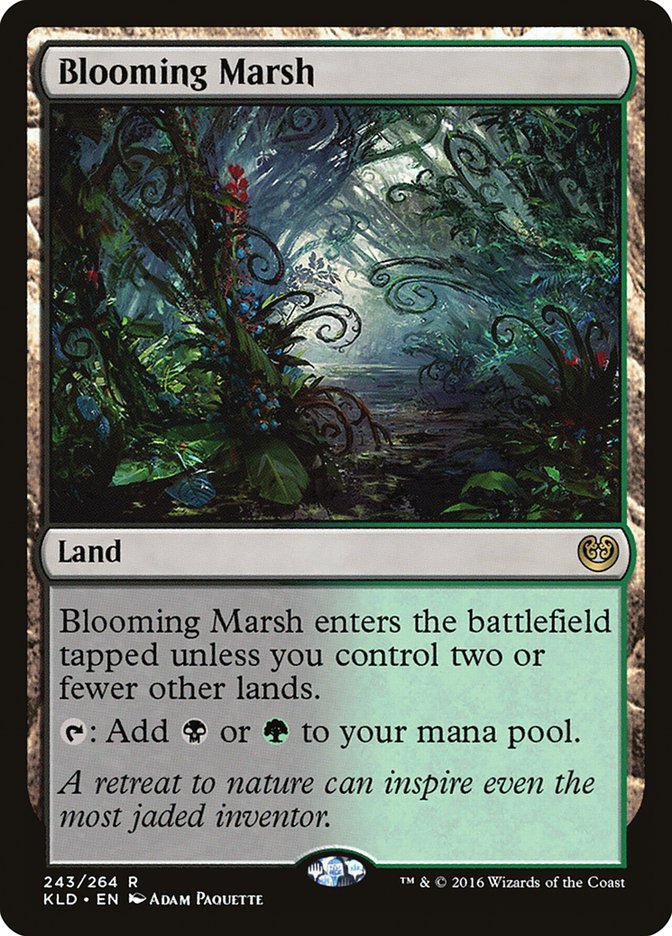 3 Evolving Wilds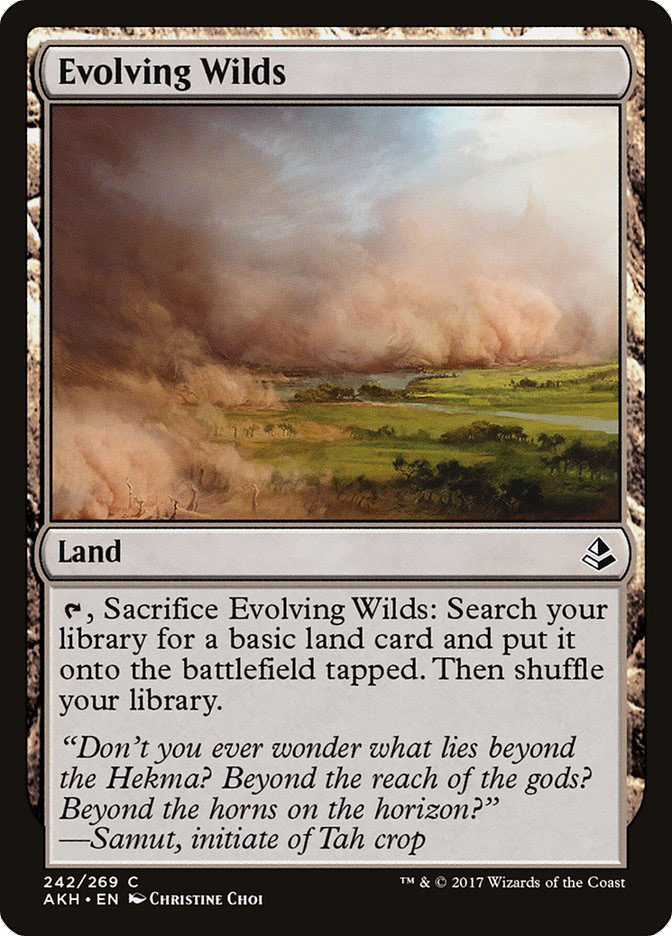 4 Swamp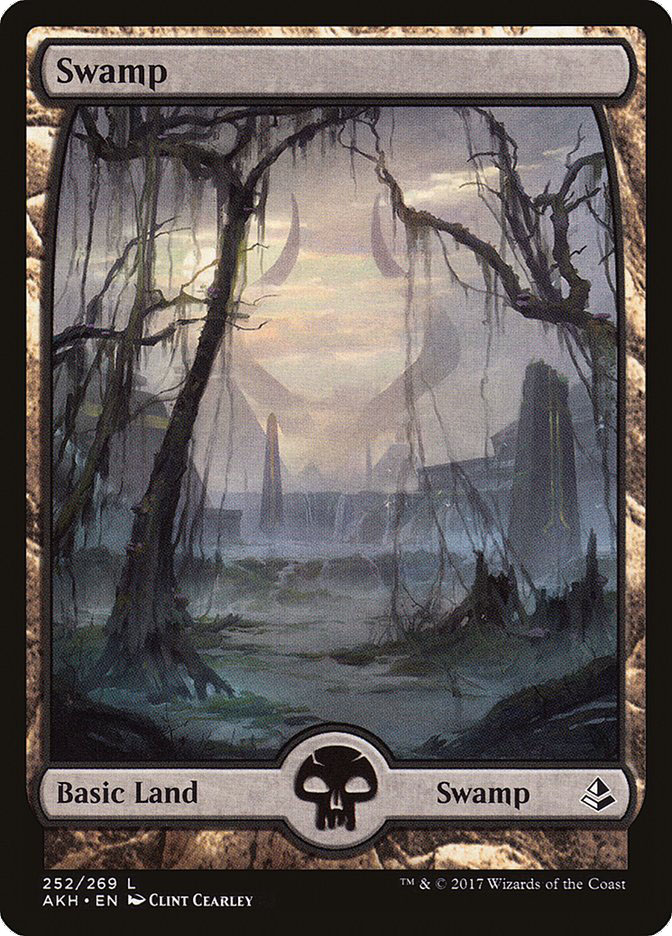 7 Forest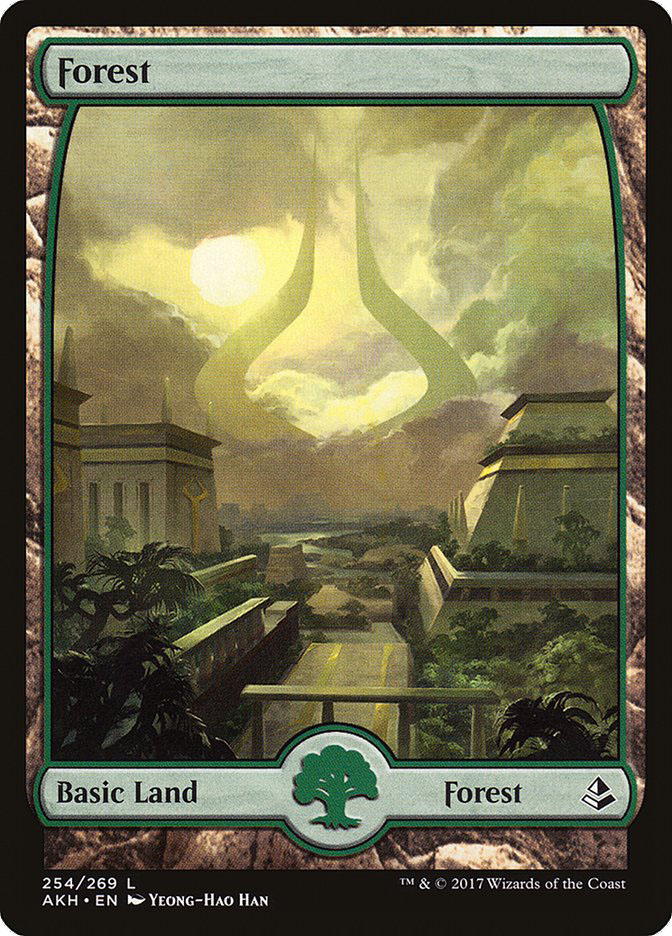 Sideboard
4 Transgress the Mind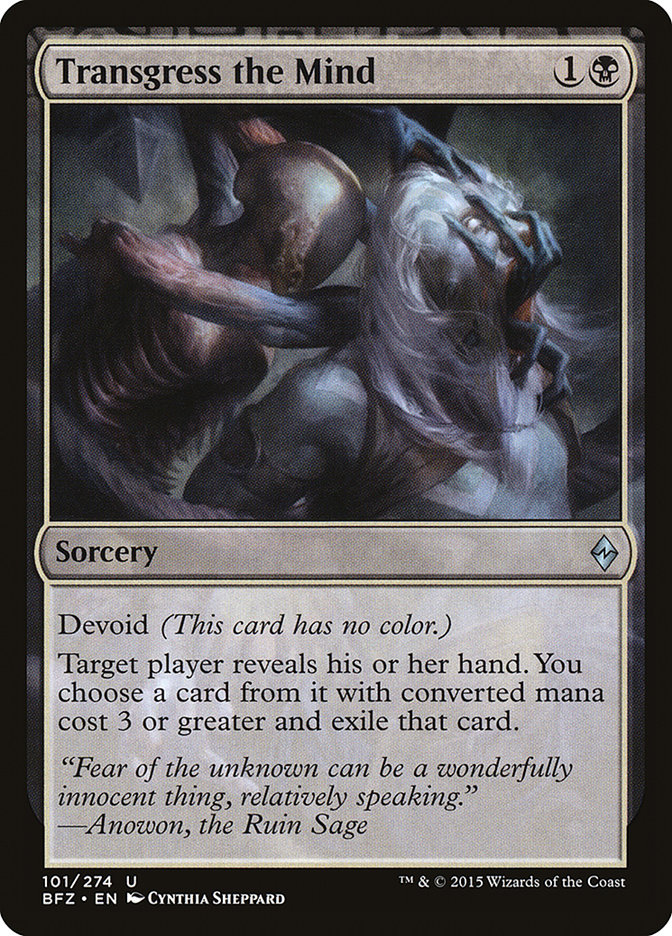 2 Dispossess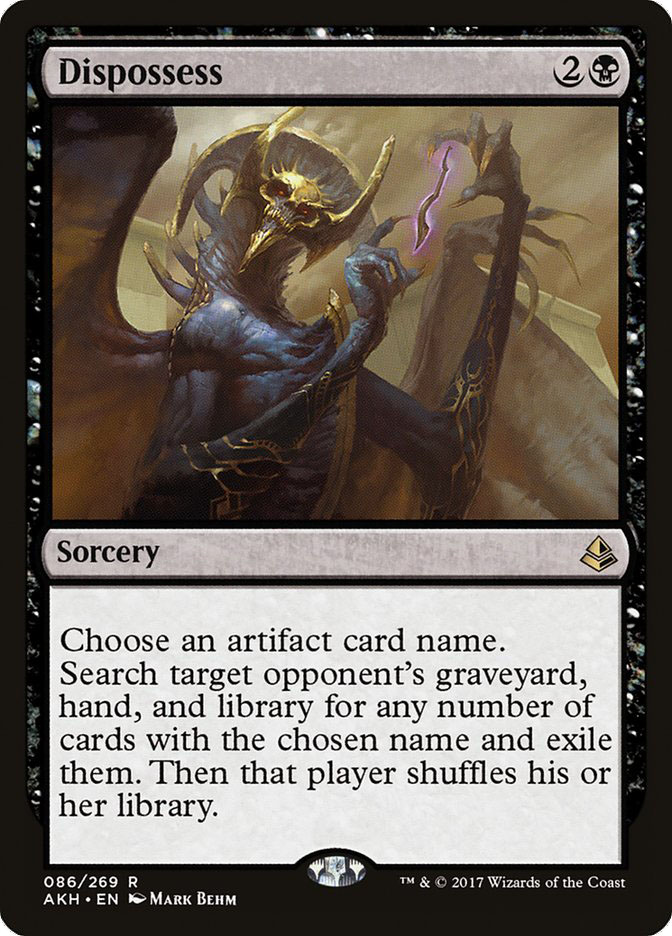 2 Never // Return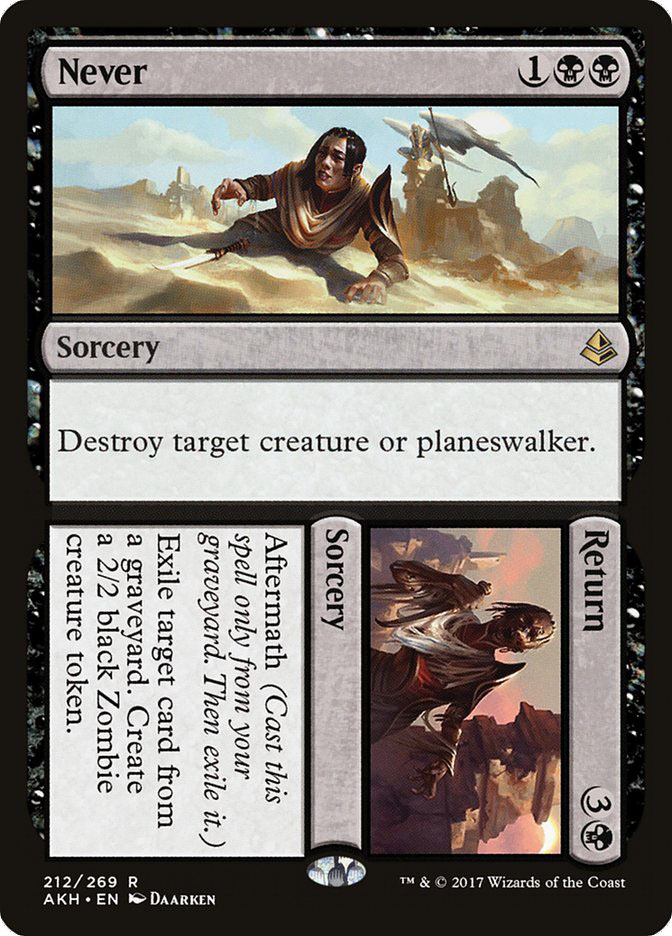 2 Yahenni's Expertise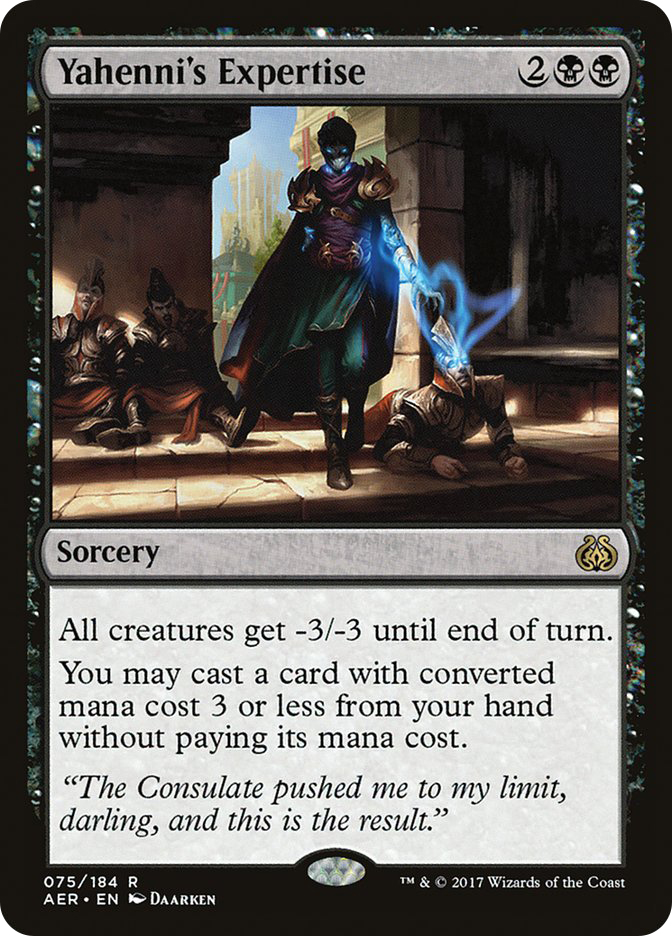 2 Ob Nixilis Reignited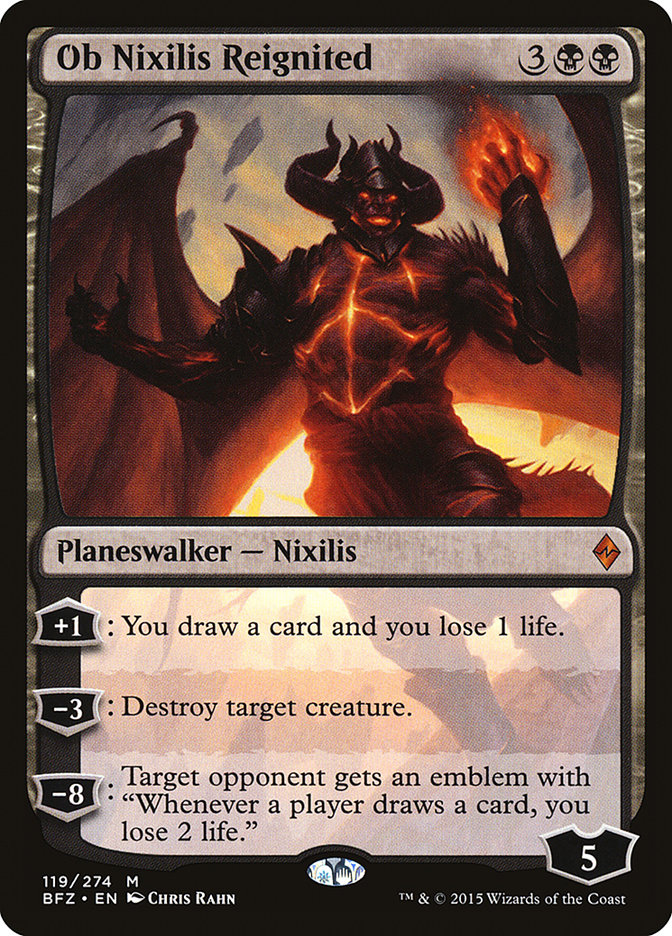 1 Skysovereign, Consul Flagship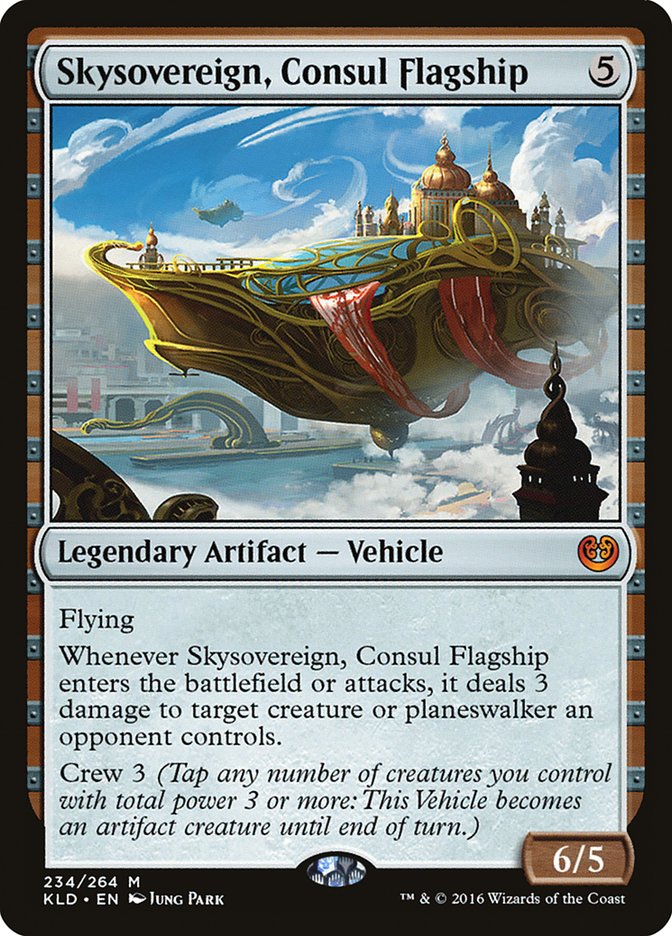 1 Gonti, Lord of Luxury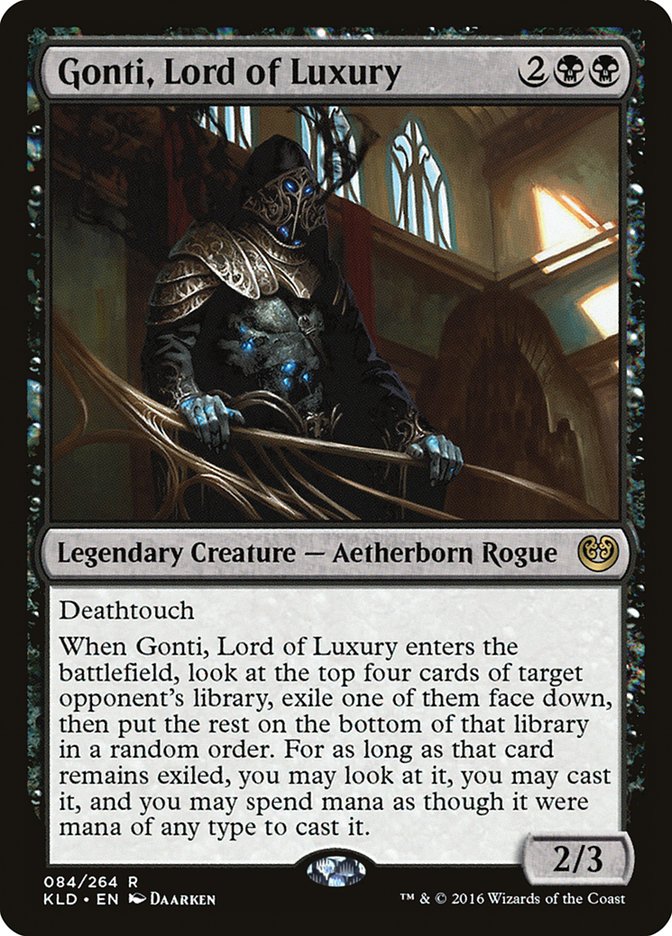 1 Tireless Tracker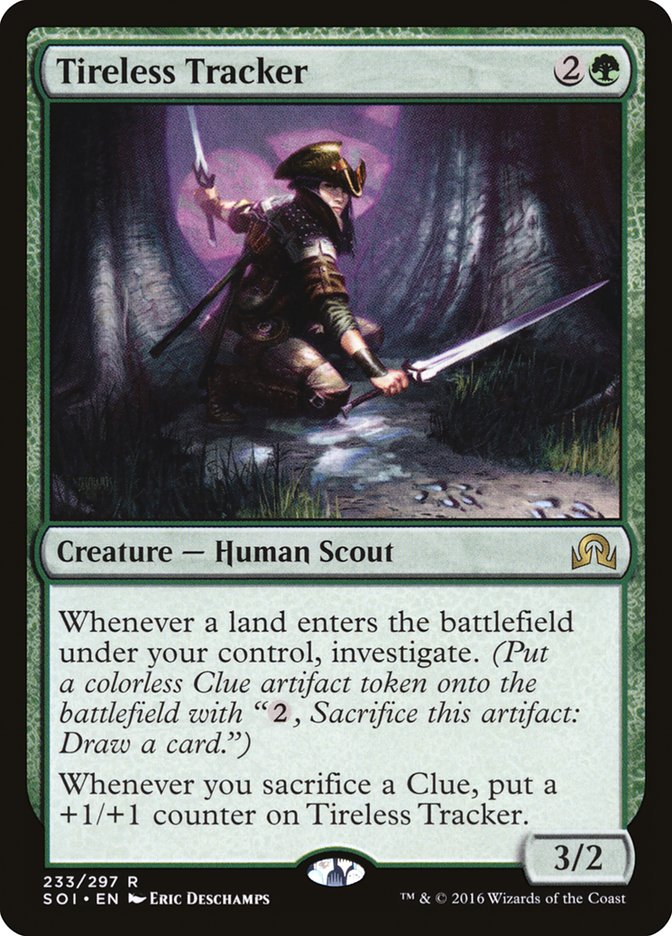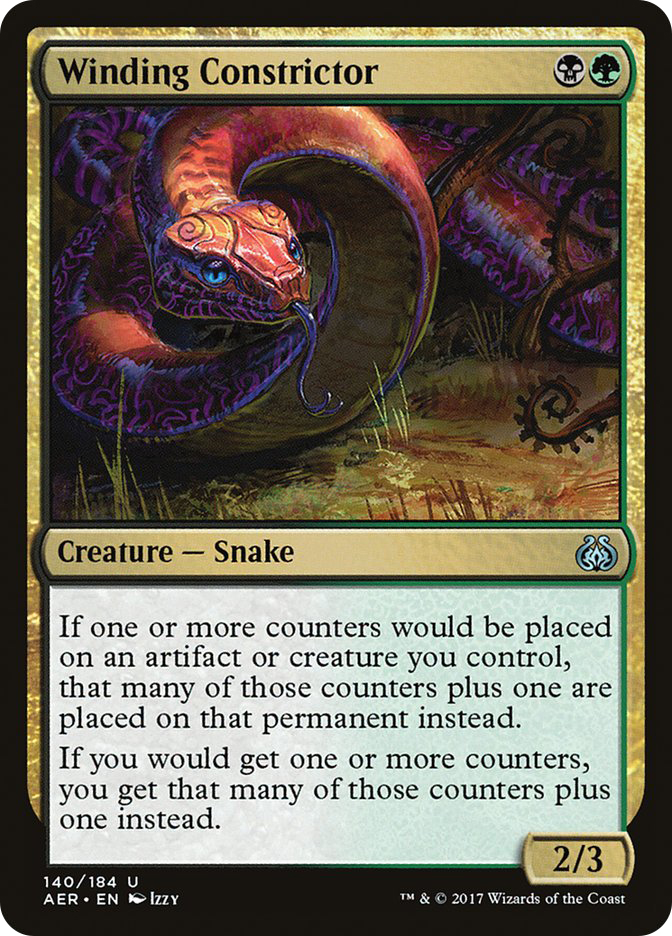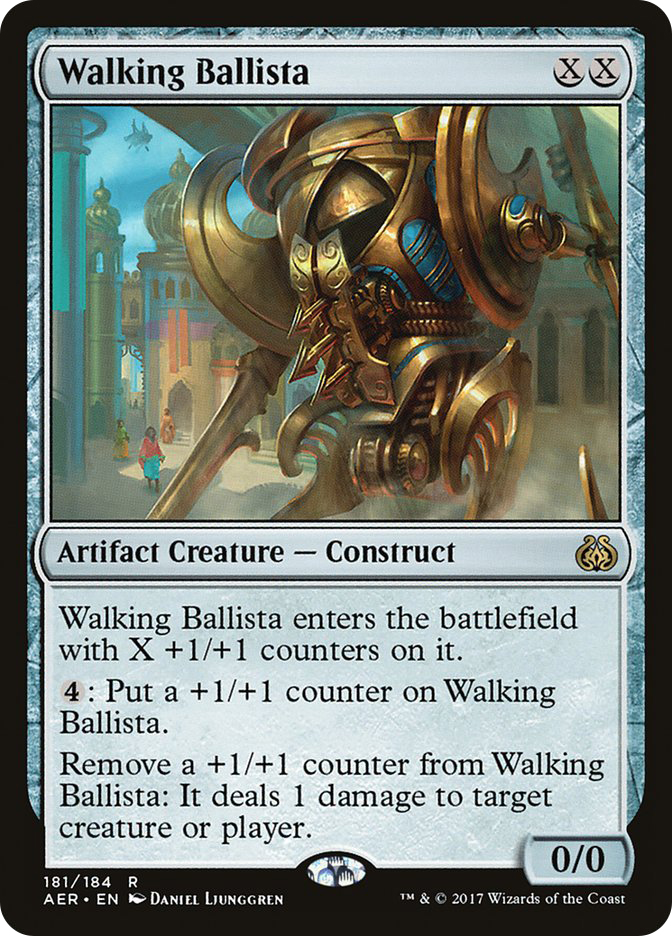 The list is abit similar like the Black-Green Energy deck that existed since Aether Revolt, with Winding Constrictor and a bunch of cards to put counters. But, Shaun added in Delirium stuffs and removed the Energy theme from the list, making the deck better at playing a Midrange game.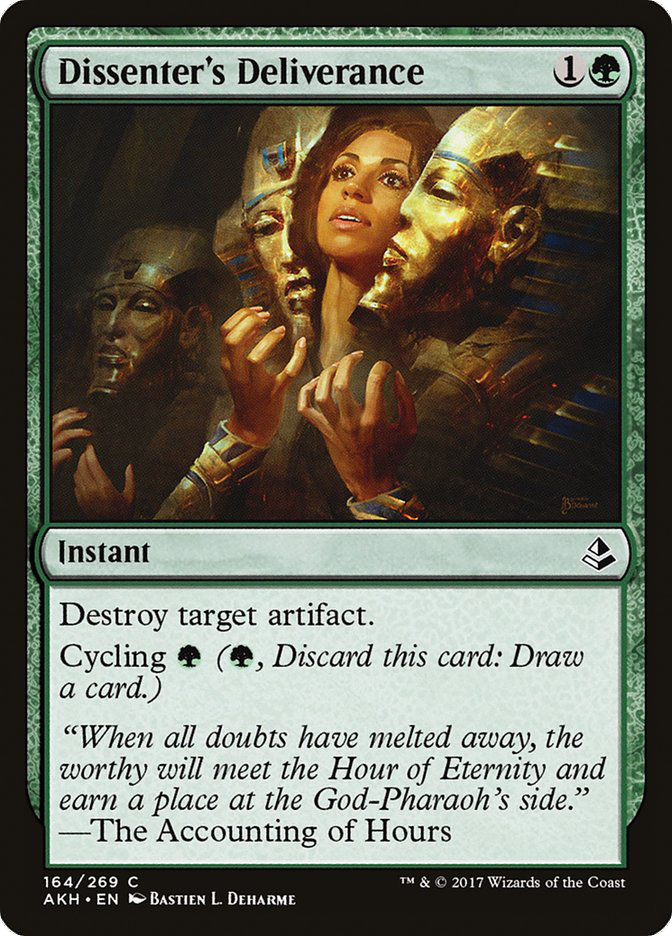 The maindeck Dissenter's Deliverance idea is sort of like a new tech during that weekends. I think the artifact removal with cycling effect is perfect to attack a format full of Marvel. It's never a dead card as it has its usage in almost every matchups:
- Temur Marvel - Aetherworks Marvel
- Blue-Red Control - Torrential Gearhulk, Dynavolt Tower
- Vehicles - Heart of Kiran and any vehicles
- Black-Green - Verdurous Gearhulk, any vehicles

Having cards that can kill Aetherworks Marvel in game 1 is great, as they rely fully on Marvel hits in game 1 so if we kill the Marvel after the first spin, we usually win. Obviously we can't beat a turn 4 Ulamog, the Ceaseless Hunger without a counterspell for Marvel, no deck beats a turn 4 Ulamog anyway. Against control, an instant speed removal for Gearhulk is what we need to punch through the last few points of damagee.
Some other usage of Dissenter's Deliverance:
- Kill a Clue token if necessary
- Cycle to get Delirium, oftenly used to save Grim Flayer against burn spells
- Cycle to try hit your land drops, this is why the deck can afford to run 22 lands
I've done some changes to Shaun's list after some testing:
- Cut the 4th Nissa for a 2nd Verdurous Gearhulk, and swapped the 2nd Liliana in the main with the 4th Tracker in the side. Basically because many blue decks are increasing their mainboard Negate, so I think a higher creature count would be better right now
- Cut the 2nd Never // Return for the 4th Fatal Push. Most of our creatures are huge enough to pressure opposing planeswalkers so I rather have more cheap removals for creatures instead
- Cut the 7th Forest for a Westvale Abbey. Mostly as a flood insurance and I think the 1-of colorless land will not screw up the mana base of a 2-colors deck.
- Cut the 2nd Never // Return in the sideboard for a 2nd Gonti for control/attrition matchups
- Added an Ishkanah over the Skysovereign, because I couldn't find a matchup where I really need Skysovereign so I would rather have the spiders against decks like White-Blue Flash

Here's the list after changes:
Black-Green Delirium
Mainboard
Creatures(21)
4 Walking Ballista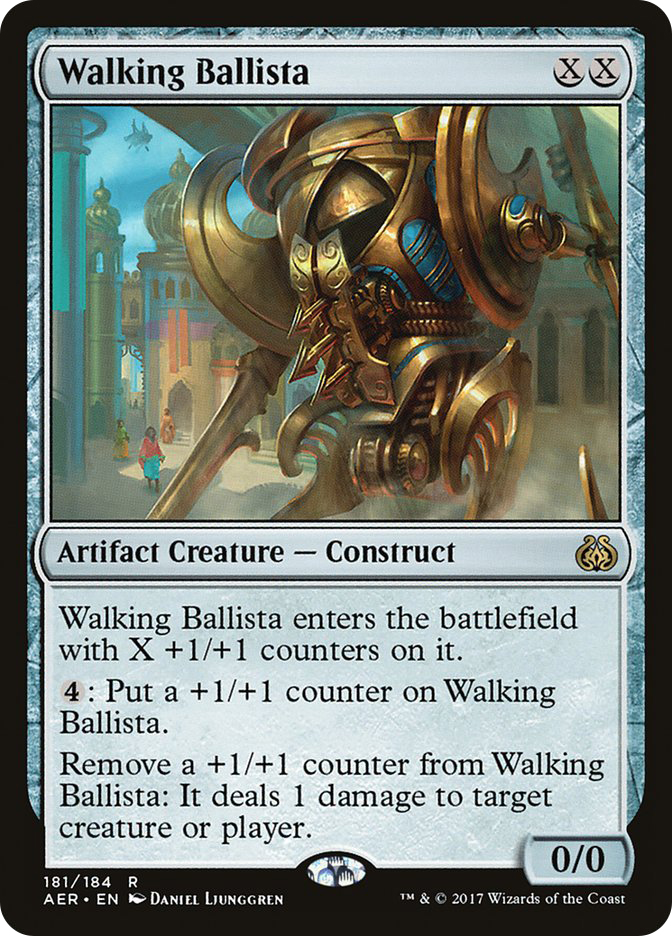 4 Winding Constrictor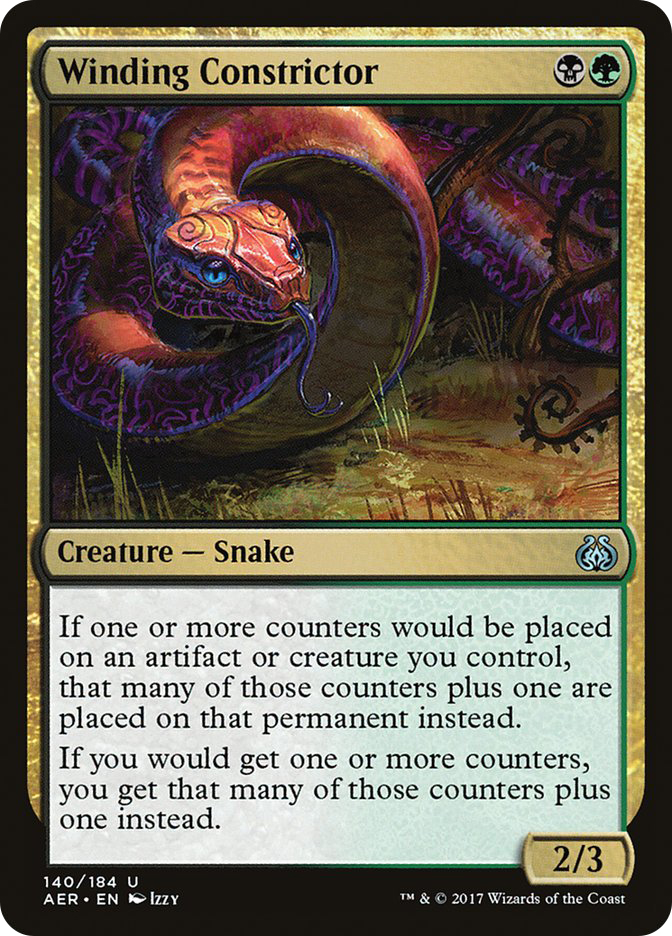 4 Grim Flayer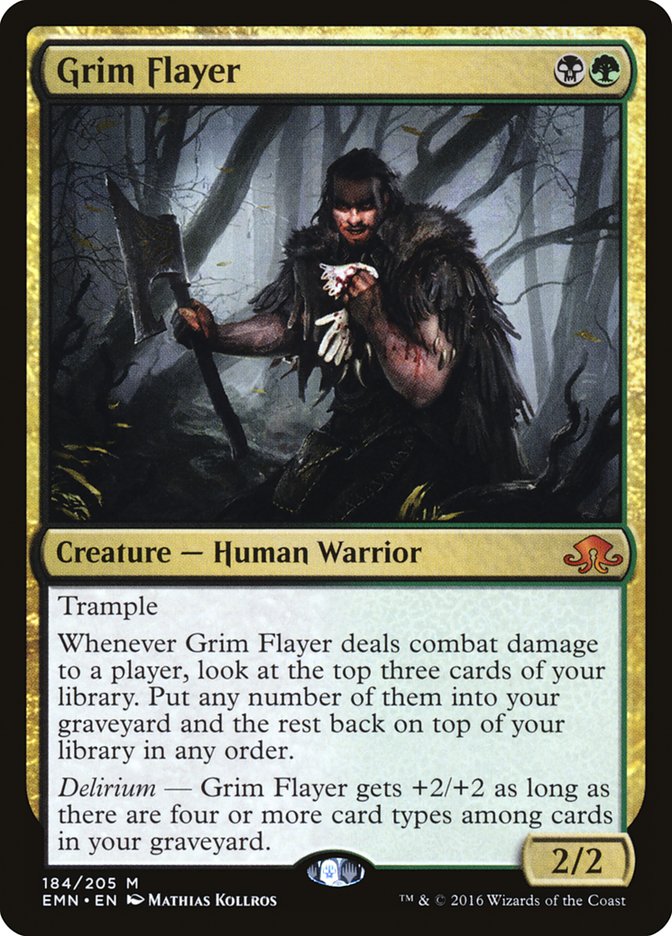 4 Tireless Tracker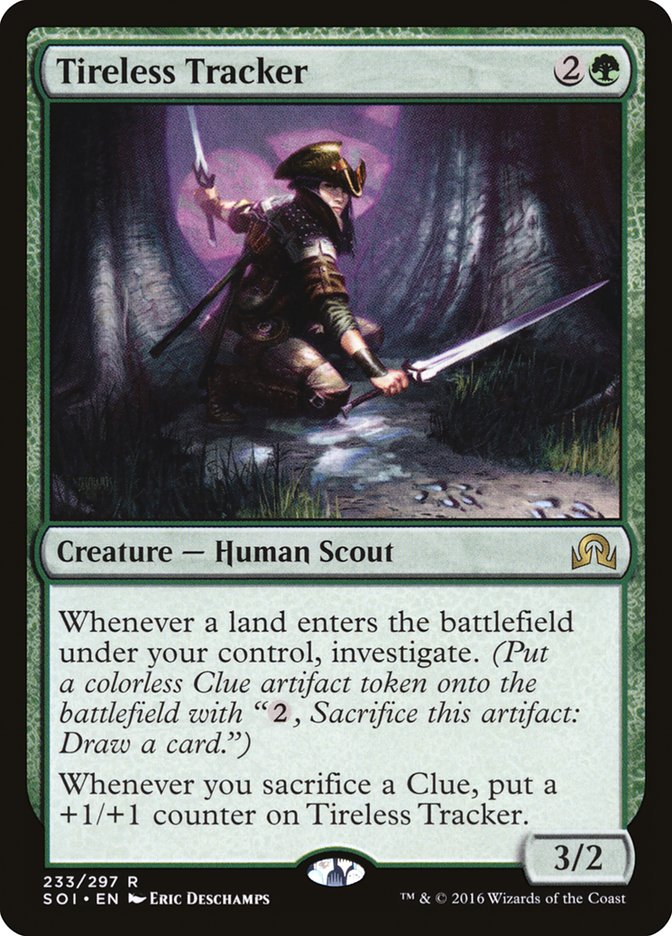 2 Rishkar, Peema Renegade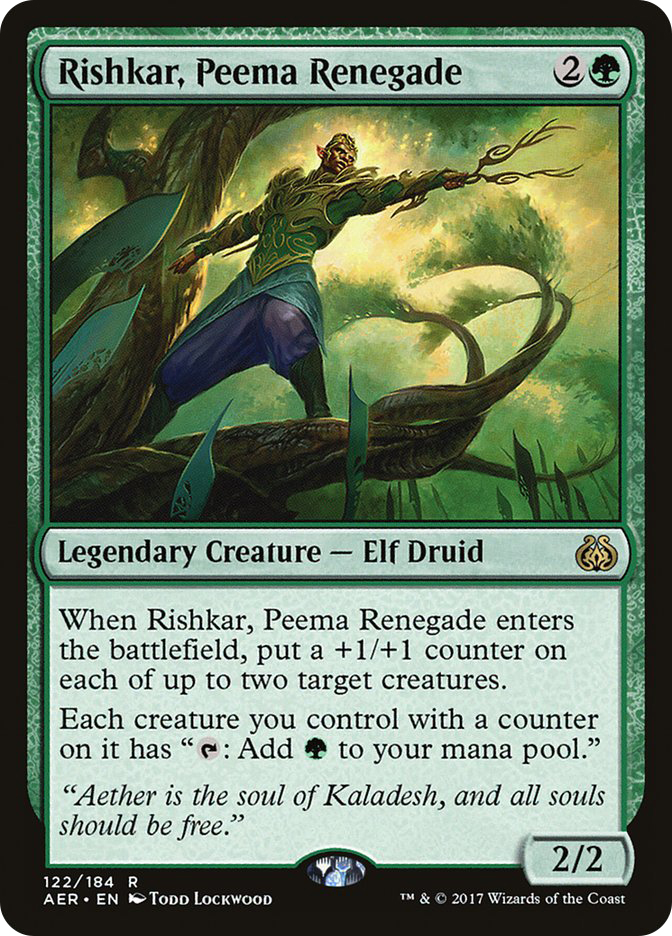 2 Verdurous Gearhulk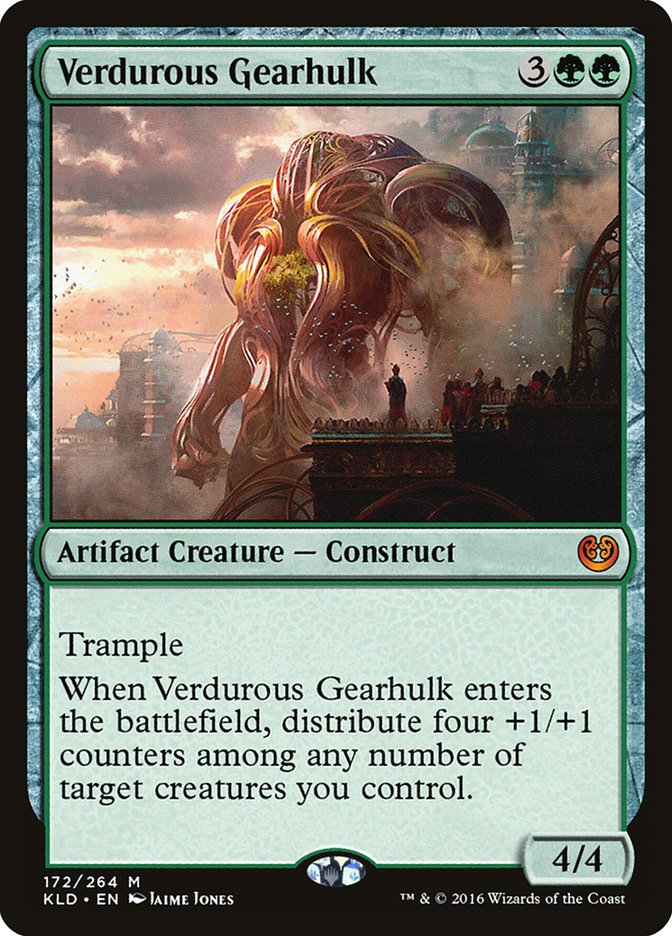 1 Kalitas, Traitor of Ghet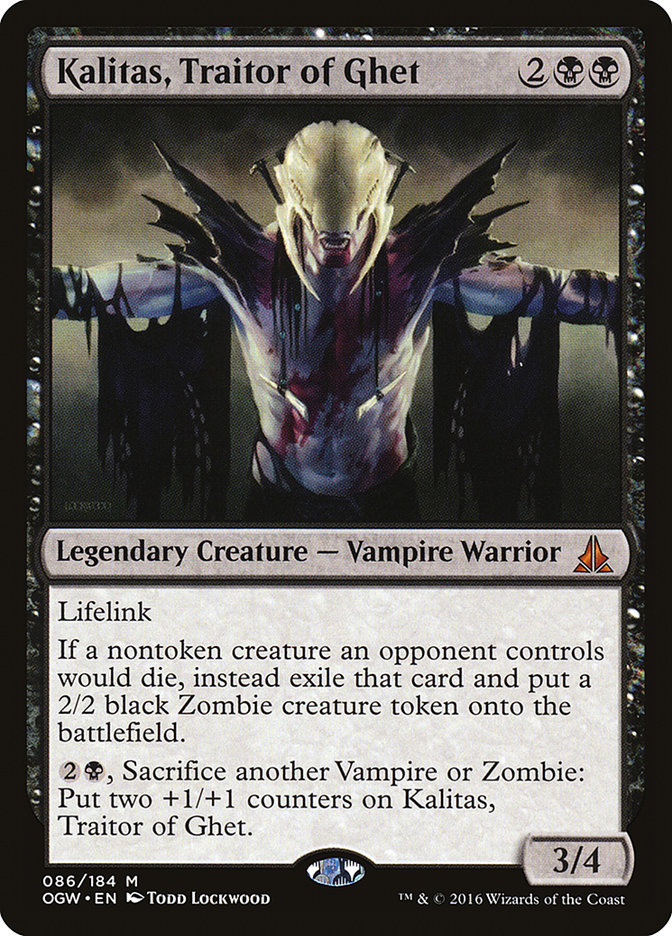 Planeswalkers(4)
3 Nissa, Voice of Zendikar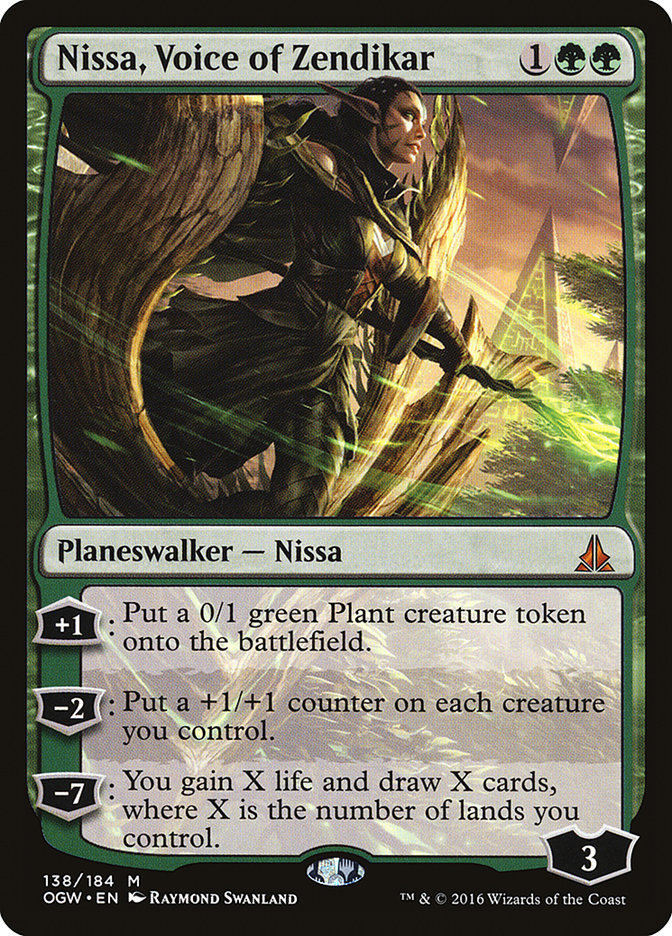 1 Liliana, the Last Hope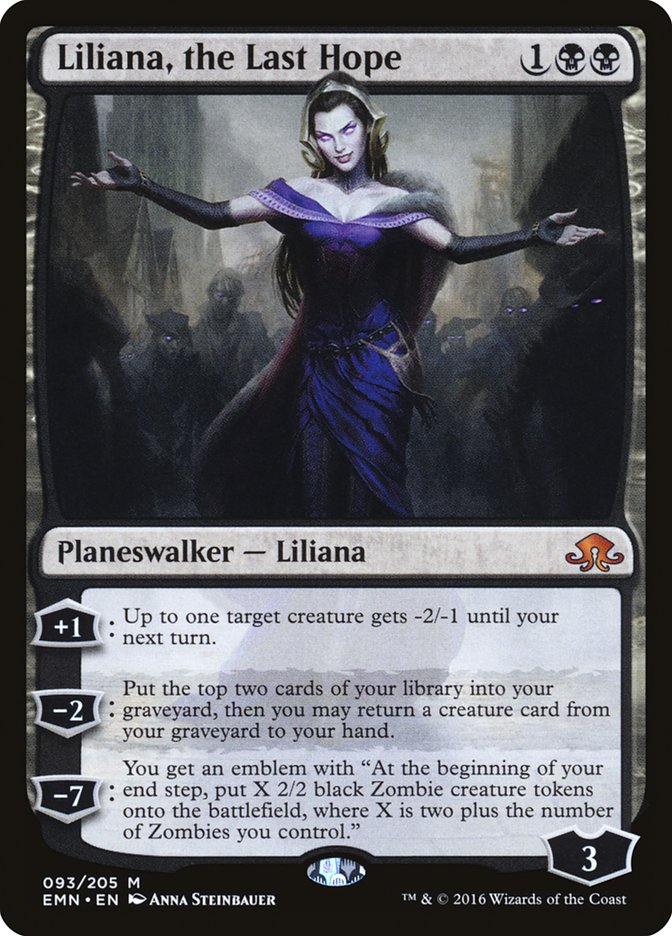 Spells(13)
4 Fatal Push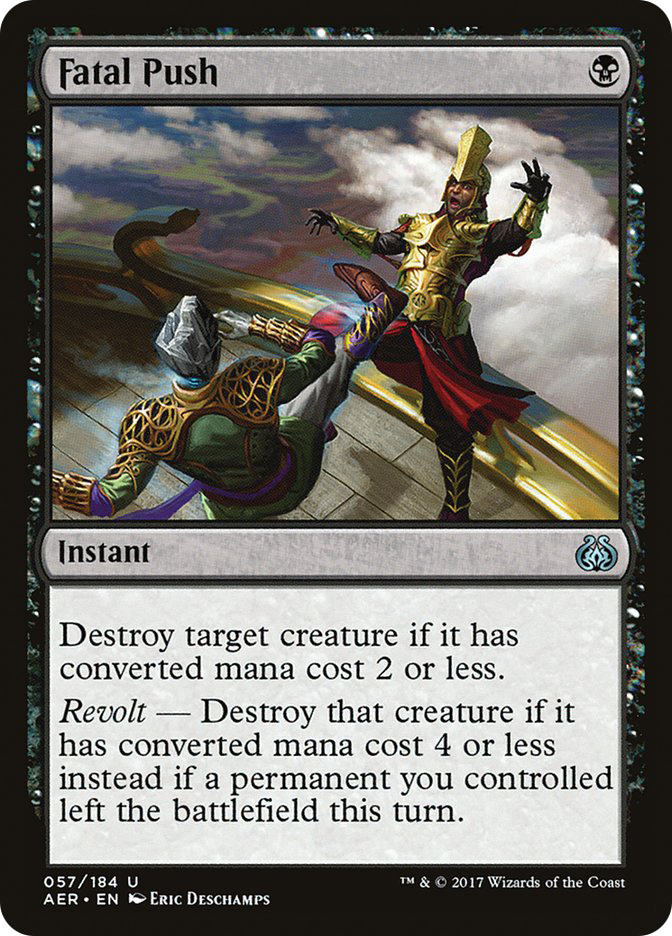 4 Dissenter's Deliverance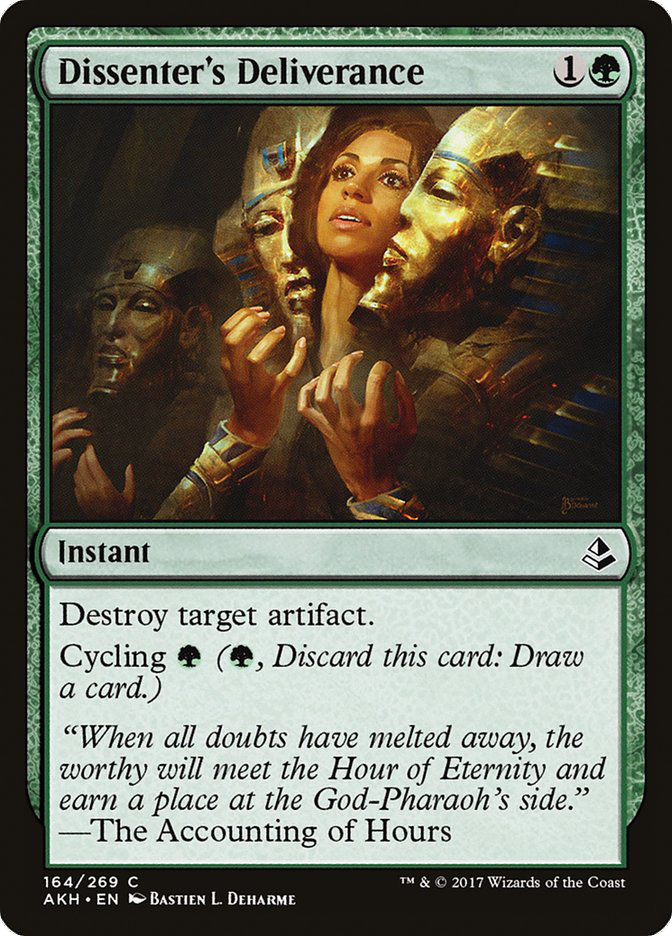 4 Traverse the Ulvenwald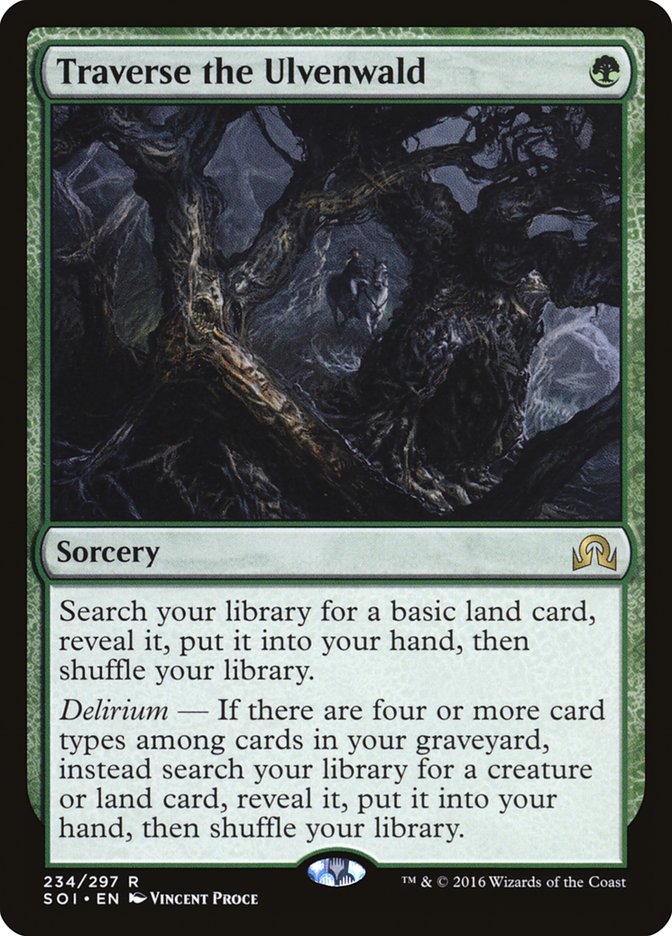 1 Never // Return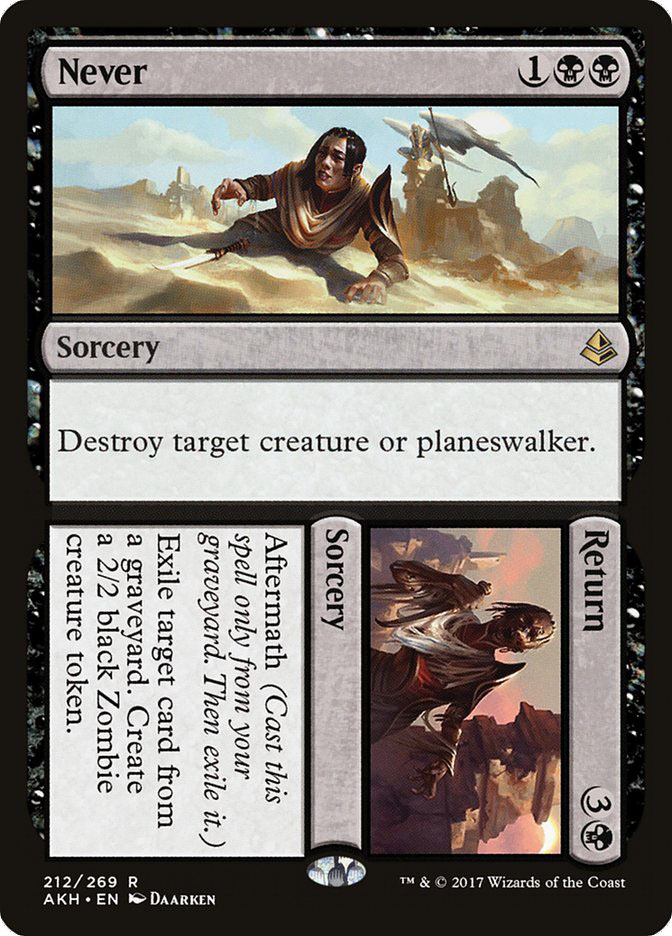 Lands(22)
1 Westvale Abbey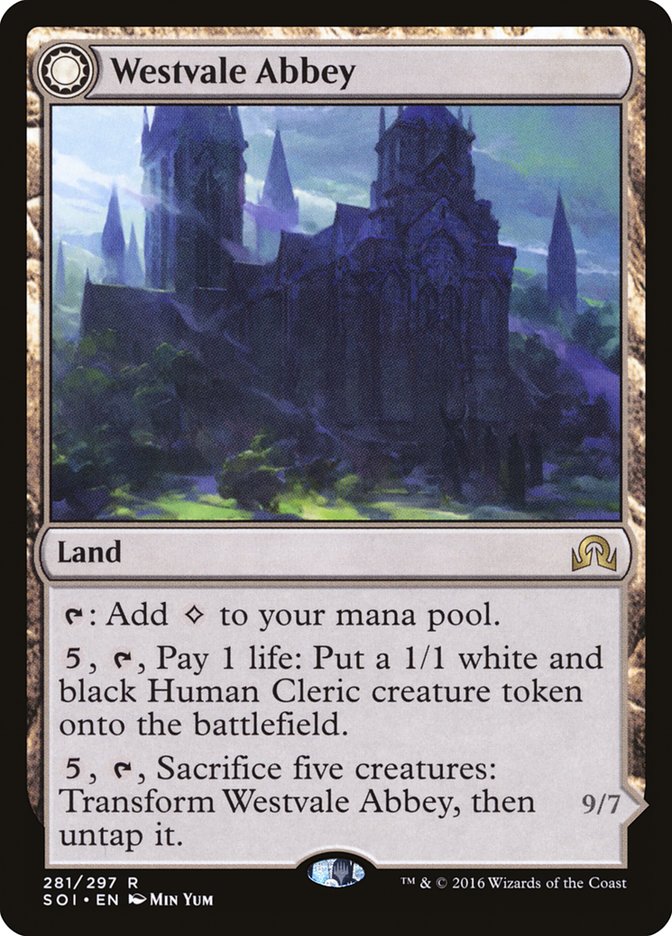 4 Hissing Quagmire

4 Blooming Marsh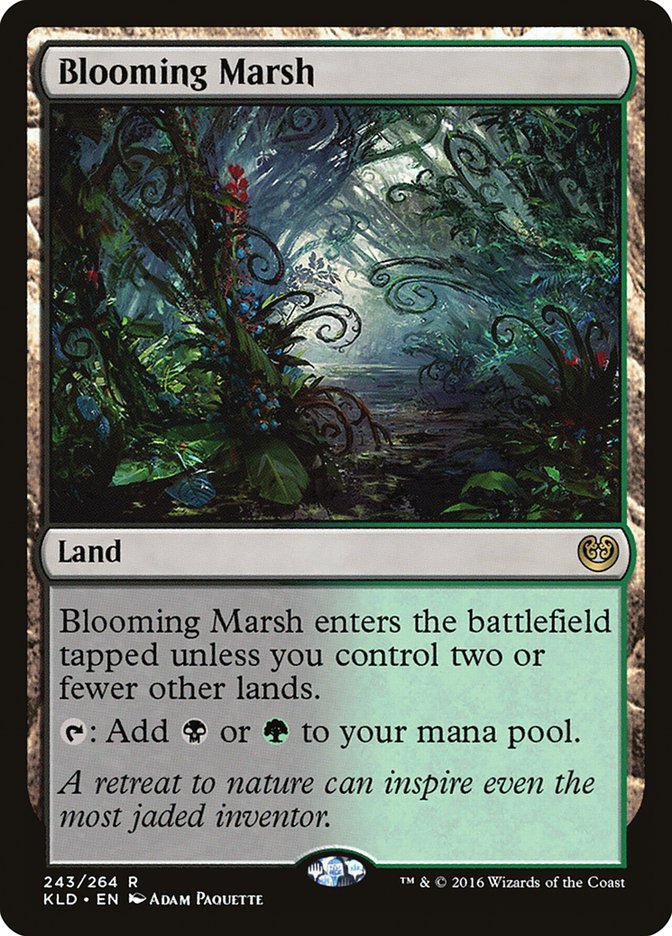 3 Evolving Wilds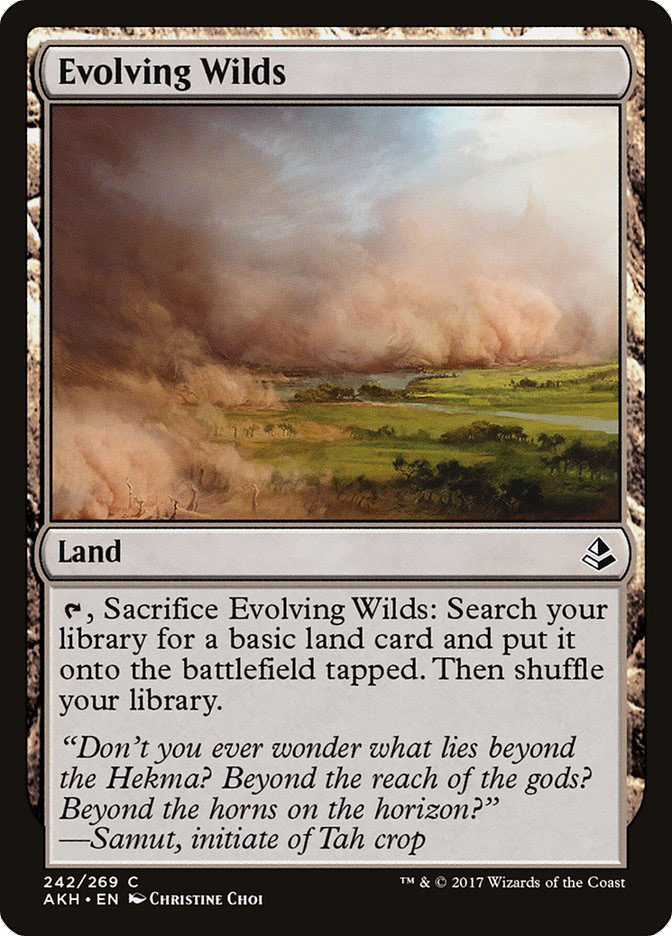 4 Swamp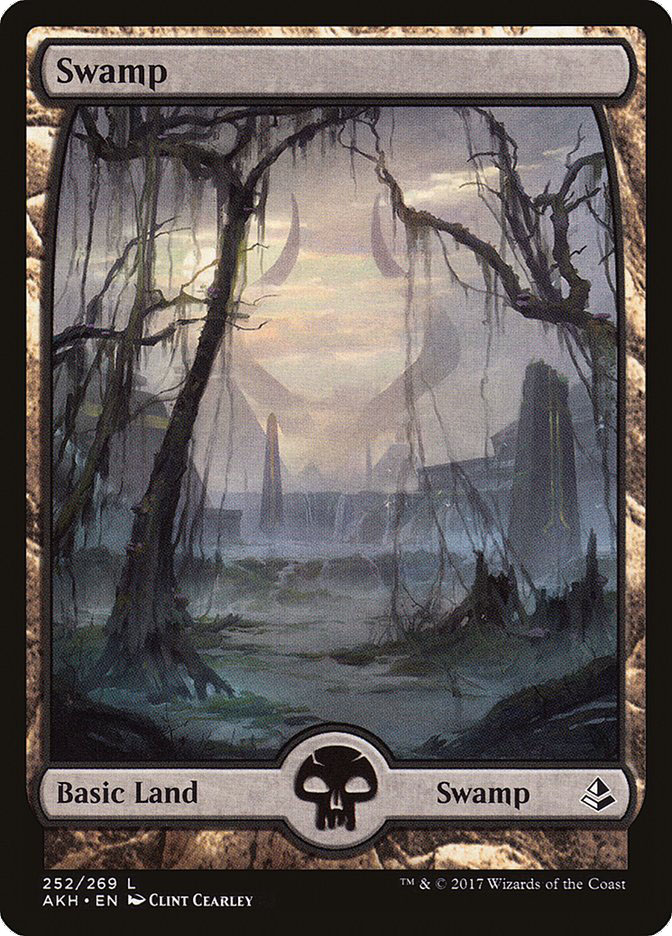 6 Forest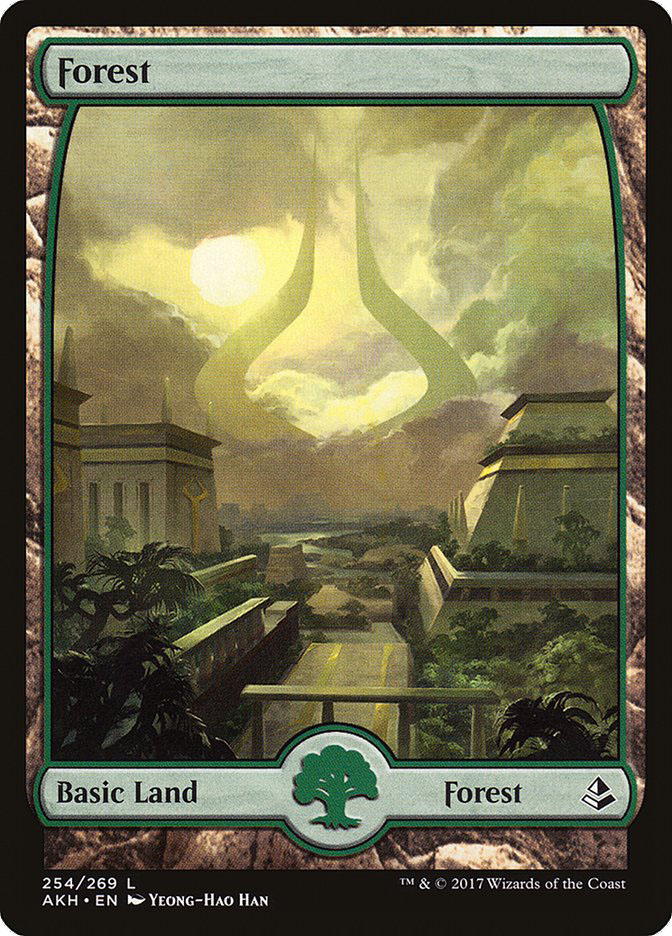 Sideboard
4 Transgress the Mind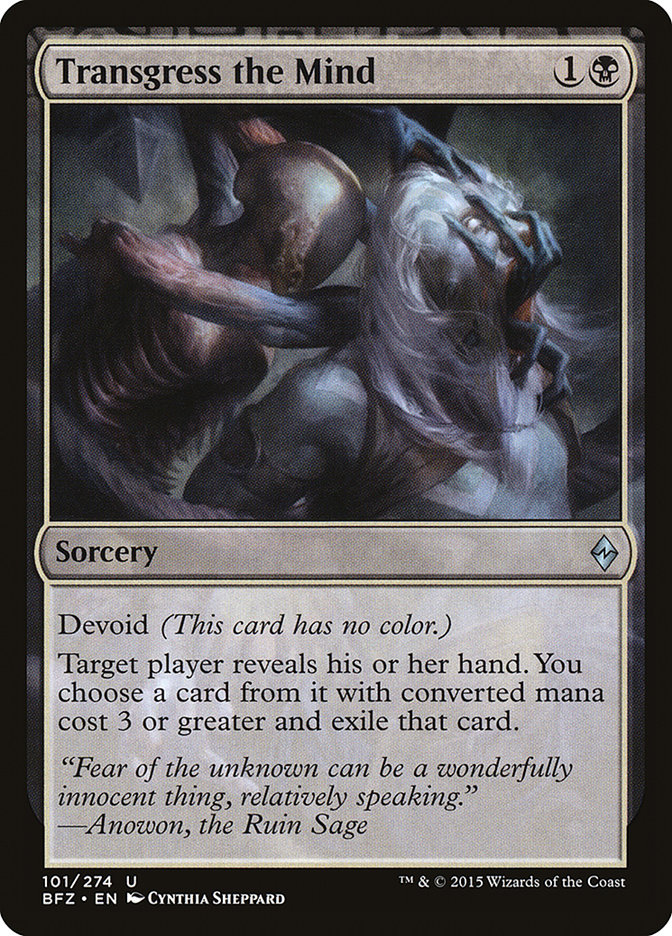 2 Dispossess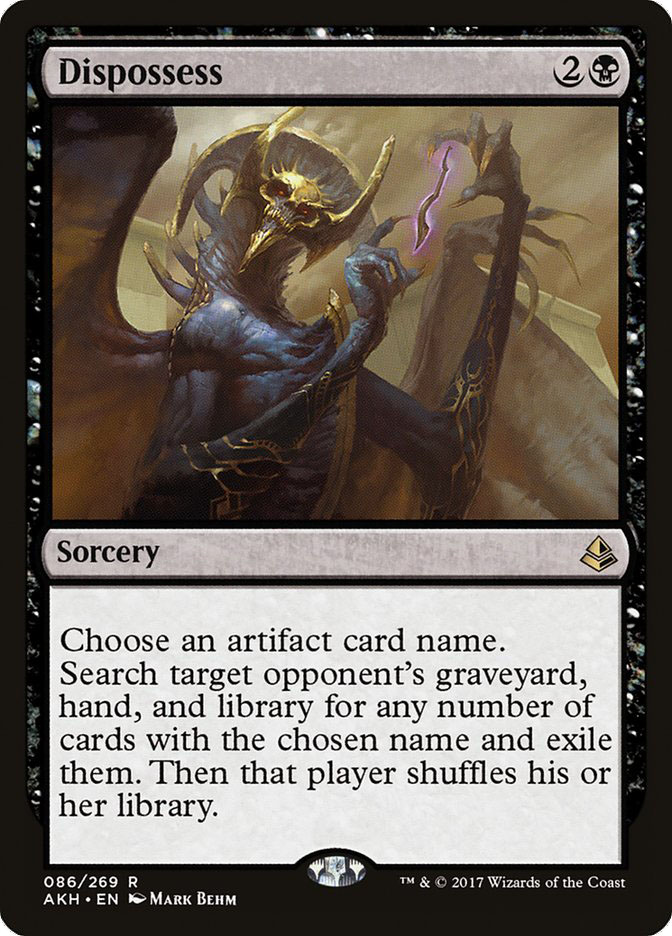 1 Never // Return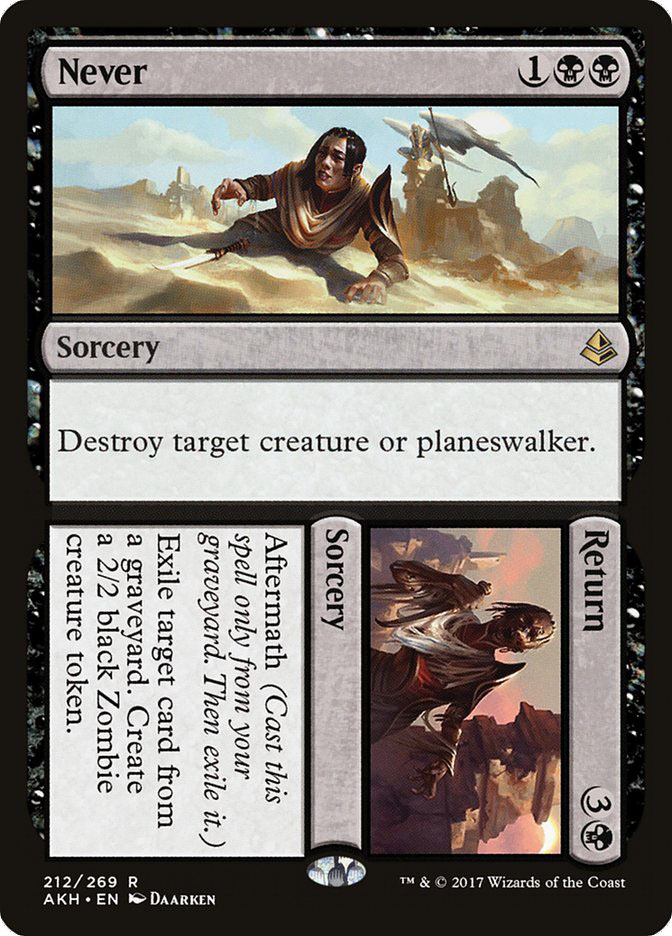 2 Yahenni's Expertise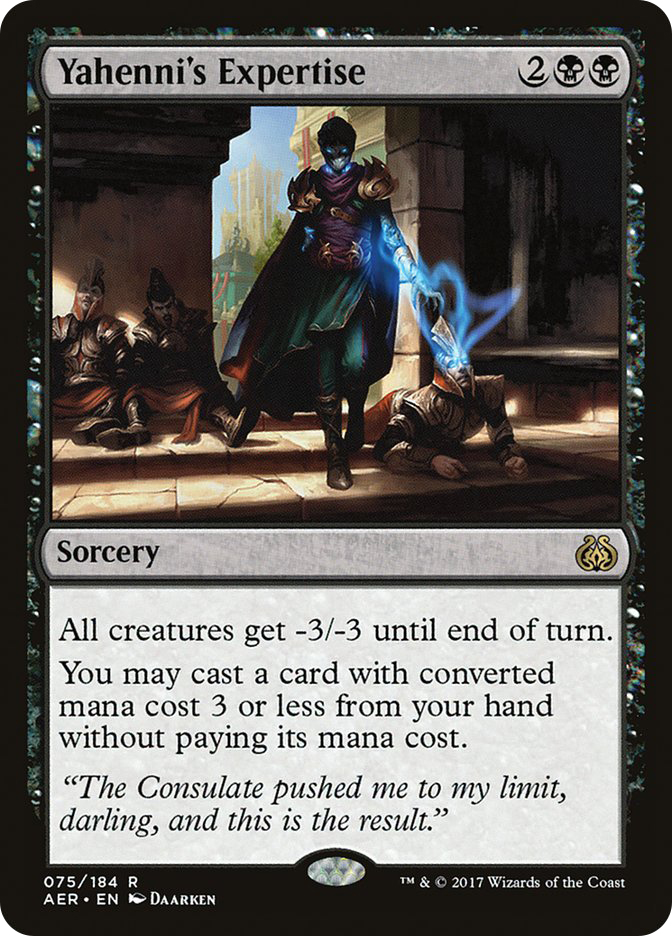 2 Ob Nixilis Reignited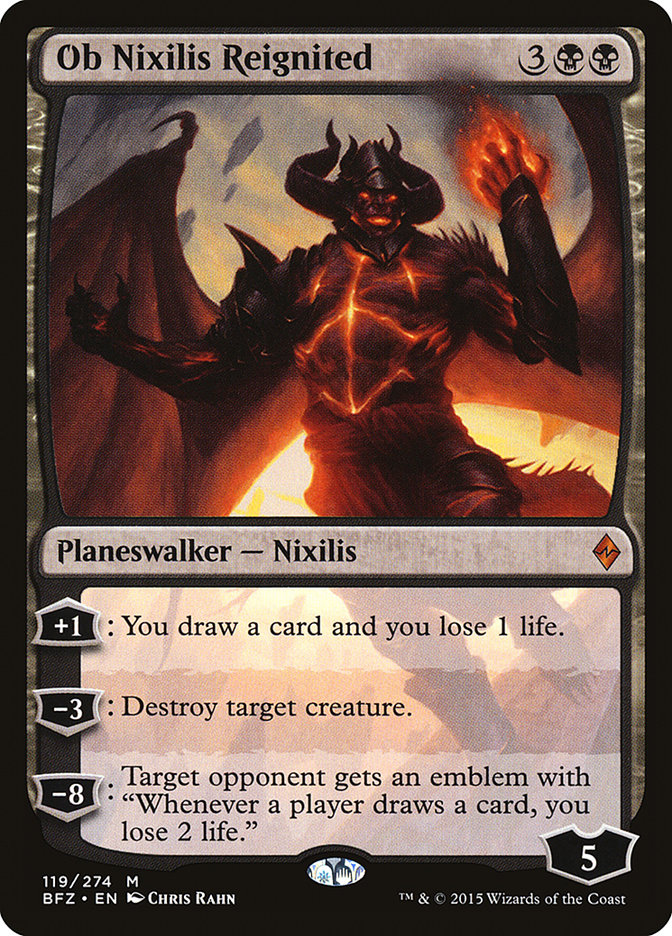 1 Ishkanah, Grafwidow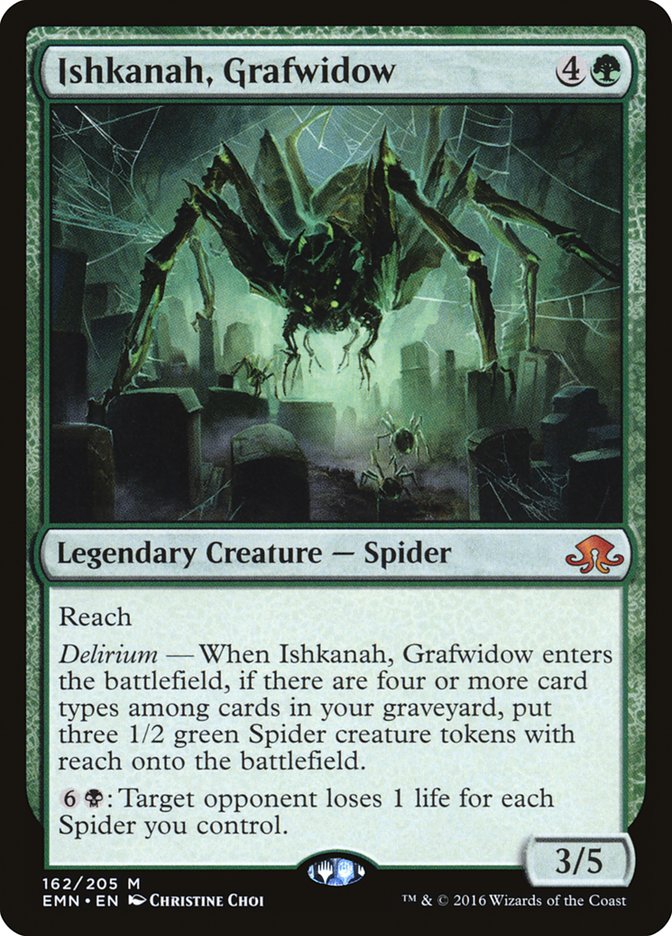 2 Gonti, Lord of Luxury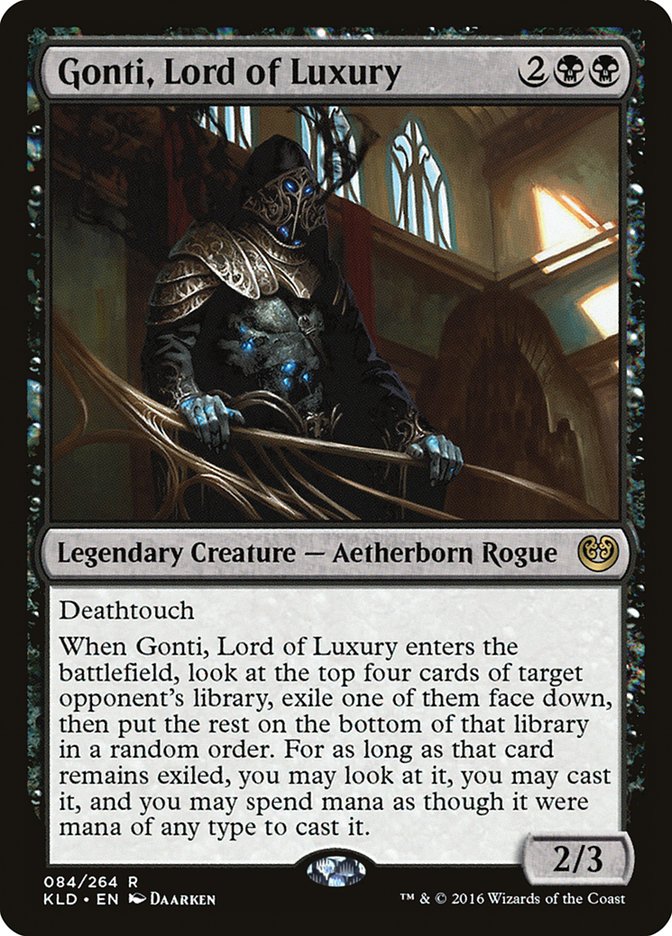 1 Liliana, the Last Hope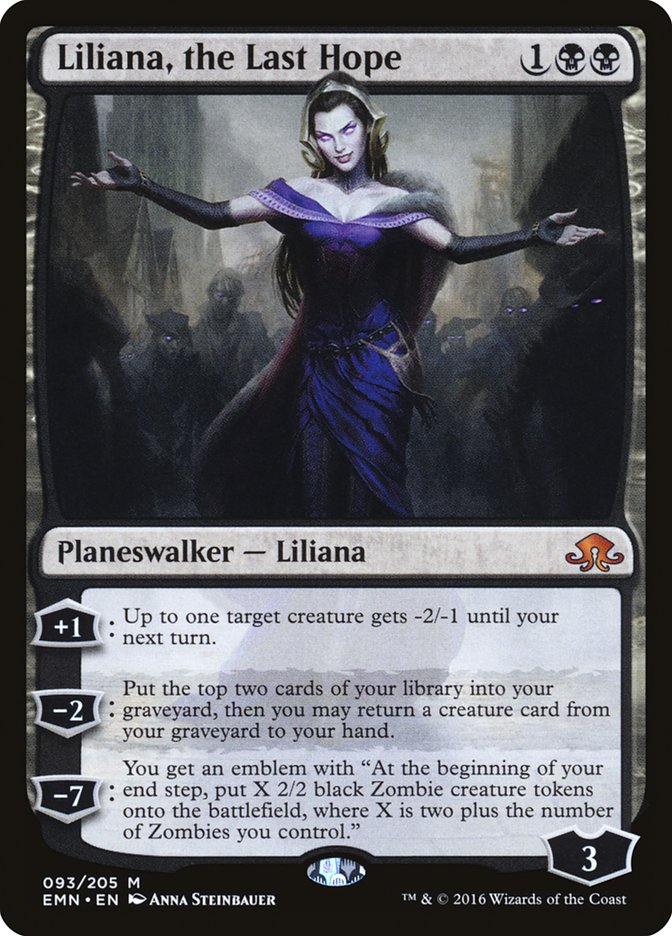 General Sideboarding
Aetherworks Marvel variants
Cards to shave:
- Liliana, Never // Return, Kalitas
- Some numbers of Fatal Push, Walking Ballista, Rishkar, Traverse, Gearhulk
Cards to bring in:
- Ob Nixilis Reignited, Transgress, Dispossess
- Maybe Gonti depending on how many cards taken out

Liliana and Kalitas are too slow for the matchup. Shaving some number of cards that you think are slow and leave in all the Nissa for some explosiveness. Don't cut all the Fatal Pushes as Marvel deck will mostly become a more Midrangy deck in the sideboarded games where they bring in cards like Tireless Trackers and Bristling Hydras. Since we are going to play against a Midrange deck post-sideboard, Ob Nixilis is surprisingly good here.

Blue-Red Control
Cards to shave:
- Kalitas
- Some numbers of Winding Constrictor, Walking Ballista, Fatal Push, Dissenter's Deliverance
Cards to bring in:
- Transgress, Liliana, Gonti, Ob Nixilis
- Maybe Dispossess to take Gearhulk and Dynavolt Tower if we don't have enough cards to bring in

Trim down some of the less effective cards, but do not cut all of the Fatal Pushes as the Control player mostly have Thing in the Ice in the sideboard, and killing their manland is good too. In this matchup, the planeswalkers are our best cards as there's no way for the opponent to deal with them after they resolved unless they have a flipped Thing in the Ice. There's one general rule when playing against Control - always play around Censor unless we have good amount of information about the opponent's hand. Playing spells off curve is fine because if they don't have the right counter, they just wasted their turn and we can cycle Dissenter's Deliverance at the EOT with the 1 mana open.

Vehicles
Cards to shave:
- Nissa, Tireless Tracker, Rishkar, Dissenter's Deliverance
- Maybe a Gearhulk
Cards to bring in:
- Ob Nixilis, Yahenni's Expertise, Never // Return
- Some amount of Transgress as they will usually side in planeswalkers
- Maybe Liliana if have extra slots and on the play, probably no on the draw

Shave the 3 drops as they are too slow for the matchup. We don't need full playset of Dissenter's Deliverance as well because they will probably shave their Heart of Kiran, 2 is good I think. We want all the removals and cards that gives us advantage in the late game because as I said, Mardu will usually transform into a Midrange planeswalker deck post-board.

Zombies
Cards to shave:
- All Dissenter's Deliverance
- Tireless Tracker, Rishkar, Winding Constrictor
Cards to bring in:
- Liliana, Yahenni's Expertise, Ishkanah, Never // Return

Zombies is no longer a popular deck but its not a good matchup for Black-Green Delirium. This is why we have the 1-of Kalitas in the mainboard. Then, we are cutting the 3 drops like what we are going to do against Mardu mostly because they are slow and can't block well. We probably want to trim down some constrictors as well because we are bringing in Yahenni's Expertise. Gearhulks and Grim Flayers are important to help racing with the opponent. In this matchup, we can't afford to play the long game as the Zombie player will be able to flood the board pretty fast with the help of Cryptbreaker to draw cards.

White-Blue Flash
Cards to shave:
- Dissenter's Deliverance depending on whether we see Heart of Kiran in game 1
- Nissa, Winding Constrictor
Cards to bring in:
- Liliana, Ob Nixilis, Ishkanah
- Some amount of Transgress to take Gideons and Avacyns

Not a popular deck as well, but we can do reasonably well against them. Liliana is prefect against their early plays like Walking Ballista, GloryBound Initiate, and Selfless Spirit. Taking out the Nissas because most of their threats can pressure Nissa very well and the plant tokens can't really do much. Against more aggresive versions of the deck, which usually runs Heart of Kiran and Scrapheap Scrounger, we want to leave in 2-3 Dissenter's Deliverance; while against slower versions with more big spells, we will be cutting Dissenter's Deliverance for Transgress the Mind.

Green-Red Pummeler
Cards to shave:
- Liliana, Rishkar, Tireless Tracker
Cards to bring in:
- Ob Nixilis, Yahenni's Expertise, Never // Return, Transgress

For this matchup, we want to have as many removals possible. We want the Transgress to snipe opposing Bristling Hydra before the opponent can resolve them as it will be very troublesome for us once they resolve. Generally, we need to survive long enough until they run out of gas.
That's all for today, thanks for reading and see you all next time.

Signing out.